Grunting Female Tennis Players at Wimbledon
Wimbledon Head Wants Less Grunting: Double Standard or Not About Gender?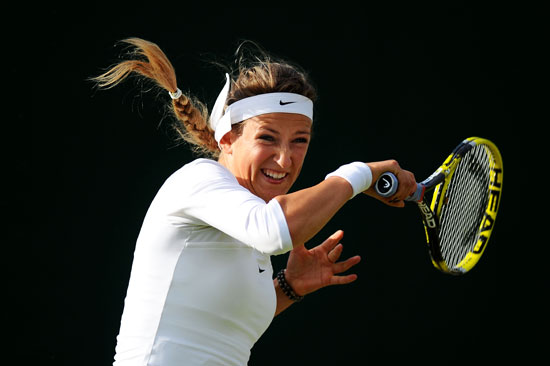 Head of Wimbledon Ian Ritchie said officials would prefer less grunting from the tennis players. According to Ritchie, the vocal players are spoiling the game for the fans and distracting other players, adding, "We have discussed it with the tours and we believe it is helpful to reduce the amount of grunting."
Since he brought up the noise level after Victoria Azarenka had 95-decibel grunts (nearing Maria Sharapova's record 105 decibels) during this year's championships, we have to wonder if this is about the grunting in general or specifically women making noise. Azarenka even defended her cries, saying, "I can't change it, it's part of my breathing system and it's just natural and something I've done since I was a kid. . . . Grunting is part of the game." Grunting is an integral part of the tennis-playing process for women, and if the roles were reversed and something male sports players did to improve their game was deemed annoying or distracting, I seriously doubt officials would talk about nixing it. Do you think this issue is a double standard against women?