Guy Kisses Pippa Middleton
Random Guy Kisses Pippa Middleton After Ski Race: Cute or Creepy?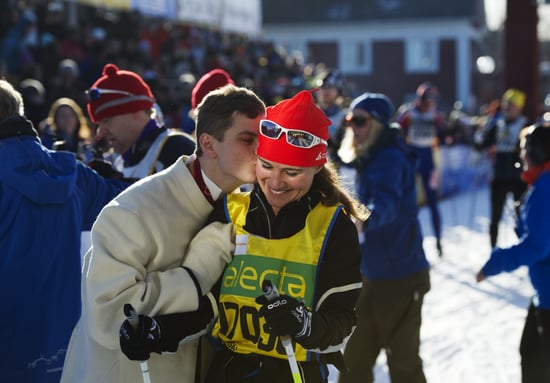 At the end of her cross-country ski race, Kate Middleton's sis Pippa Middleton got a cheeky surprise when a random guy ran up to her and gave her a kiss. Making men everywhere jealous, the lovebird in question Erik Smedhs said, "For having been skiing for 56 miles she was surprisingly fresh. I just thought it would be funny with all the commotion around her." While it's a pretty harmless and ballsy move on the fella's part, if you were in Pippa's shoes would you find a stranger planting one on your cheek flattering and cute or just a tad on the creepy side?