Gwyneth Paltrow Interview in Good Housekeeping
Gwyneth Paltrow Says Marriage Is More Difficult Than Fighting Over the Remote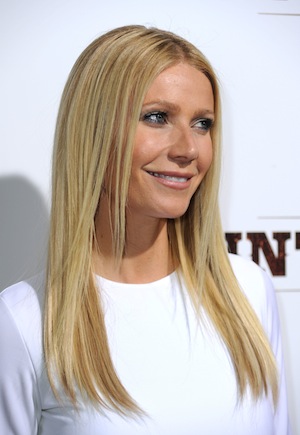 Gwyneth Paltrow caught some flack last week after she and her famous friends attempted to give working moms advice in her GOOP newsletter. The tips provided — like hiring a personal assistant — were criticized as out of touch. But in a new interview with Good Housekeeping, the Country Strong actress's thoughts on keeping her marriage strong sound relatable, if you ask me. Here are some of the highlights:
On the ups and downs of marriage: "Marriage is hard. Chris and I have had our ups and downs, big-time. Marriage is way more complicated than just 'Who gets to control the remote?' But hopefully we keep heading in the same direction and getting through the obstacles."
On the challenges of being with someone from a different country: "I definitely have to coax things out of him when we talk. You know, he's British, so it's a different lexicon totally. But you have to communicate. Otherwise there's no relationship."
On why their relationship survives: "I can depend on him. He makes me laugh. He's really appreciative of me. You know, he makes me feel special."
Do you appreciate Gwyneth's honesty?