Gwyneth Paltrow Shares Her Friendship Drama With British Vogue
How Do You Let Go of Hate?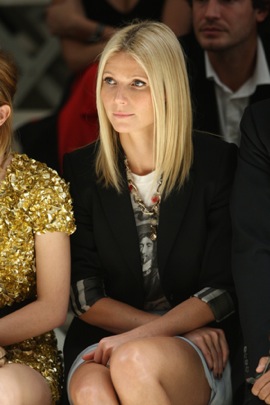 Celebrities really are just like us. They have "frenemies" and "friendship divorces," but unlike regular folks, they have the ability to share these battles with the world. Take Gwyneth Paltrow. She has a tendency to reveal her friendship woes to the public, albeit without naming names. In the upcoming May British Vogue, she divulges:
"I'm having a situation right now with a friend where I'm feeling pretty angry. But revenge is corrosive and it doesn't make me feel good. . . I'll wake up in the morning and think, 'Ugh, I feel terrible', and suddenly realise, 'Ah, that's why. I'm holding on to so much hate.'"
There's a saying I heard once that really stuck with me. It goes: "Resentment is like drinking poison and expecting the other person to die." In other words, you only hurt yourself — not the person who has wronged you — when you harbor animosity. Are you good at letting a grudge go? If so, how do you do it?