Halloween Costume Idea Poll
Are You Going to Dress Sexy, Scary, or Silly For Halloween?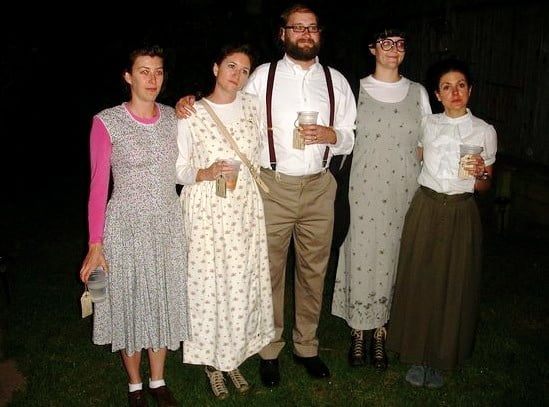 One year in college, my girlfriends and I decided to dress up as the band KISS. It was a last-minute costume that only required jeans, a black tank top, lots of face paint, and some black hair-color spray (that soon came off everywhere). The best part of the costume was that no one recognized us. The worst part: I think our face paint actually frightened people. As people gave us suspicious looks, I remember seeing other girls at the party dressed as Victoria's Secret Angels, complete with wings and boy shorts. While, I was not about to go around in my underwear, it made me second-guess my costume choice.
Halloween is a great holiday for people who like to show off some skin, but if you want to go the unsexy route you don't have to be terrifying. You could always go for funny. Like this polygamy group costume sported by a Sugar staffer last year. If you still need ideas, here's a whole list of unsexy costume ideas.
What are you planning to do this year?