Halloween Couples Costume Ideas
What's the Best Couples Costume You've Seen?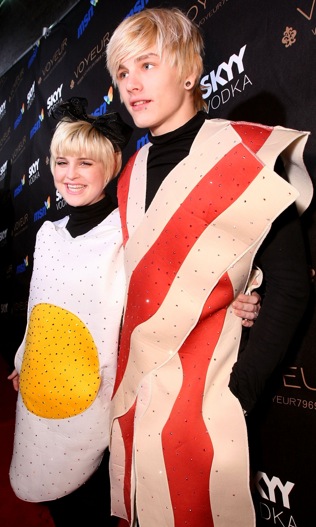 If you're like me, trying to plan a Halloween costume stresses you out. So you might think coming up with a couple-themed outfit would be double the work — but actually I think it's easier.
First, you only need one idea for two people. So you can outsource the brainstorming to your partner. And there are more clever options. While you might not just dress up as an egg solo, dressing up as bacon and eggs totally makes sense. Unfortunately, that deliciously cute costume wasn't enough to save Kelly Osbourne and ex Luke Worrall's relationship. After he allegedly cheated on her (bacon was everywhere last year), I doubt they'll spend Halloween together this year.
Ignoring a costume's capacity to keep a couple together, I'm curious: what duo costumes have you found especially clever or cute?