Halloween Missed Connections 2013
Horrifying Meets Hilarious: Halloween Missed Connections
You knew as well as anyone else that the Craigslist Missed Connections would be a gold mine the morning after Halloween. All those Mileys seeking Kanyes — or in this case, Jesus seeking priests. You don't have to wait any longer because we've scoured the postings near and far to bring you the best creepy encounters that'll make your hangover a teensy bit less painful. And some are so good, they even the potential to make it into the list of best Missed Connections ever. Get your scroll on.
Threesome With
Lady Gaga

and Pocahontas?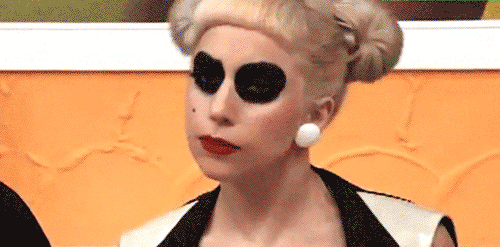 Lady gaga and Pocahontas - m4t - 29 (beverly hills).
"I picked you and your boyfriend up... Had a blast talking in car and both of you were so f*ckkn hot!!! We talked about our eyes and who was the 1% loll . . . Send me your #. I dropped you off at pico/rexford . . . :)"
We Had Sex With Your Mask on
Halloween Lovemaking Cerca 1980 - m4w - 67 (Philadelphia)
"We met in Philadelphia at a Halloween house party about 1980 (I was in my early to mid thirties). We danced and ate and drank and had a ball!! You were in costume. I forget if I was. We made love in my bedroom upstairs. I hate to admit it but I don't think you took your mask off, so I didn't see your face, or perhaps you did and I'm remembering that part incorrectly. It was absolutely wonderful, at least for me. Why else would I remember it so many years later! I don't believe we ever introduced ourselves or saw each other again — at least to my knowledge. I guess there's a snowball in hell chance you'll read this, but, in any case I'm joyously remembering that Halloween on this one in 2013!!"
Let's Make Out With Our Claws Out
Mom's halloween thingy . . . you were a sweet skeleton beauty - m4w (Frenchmen)
"You: skeletal beautiful, sexy gurl . . . more that once I've admired you last night. I wanted to reach out and scratch you with my claws . . . and then Engulf you and engage in a make out session."
No Way That You're Gay
Halloween in St Charles bars - w4m - 27 (St Charles)
"You were over 6 foot, slender in blue jeans, white tee shirt and had a red cape tied around your neck and one of those standard black masks that only hides your nose and the area right around your eyes. We said hello at Filling Station, but talked for a few minutes at the other bar where we saw you again. You told me that you are gay, but the way you kept checking out my cleavage, I have my doubts. Anyway, I'd love to have the chance to try to turn you straight, if only for one night. I'm a little drunk now. If I remember posting this in the morning I'll be sober and probably delete it, so reply now. To guarantee I'm hearing from you, put the name of the fictional person I was dressed to be."
Keep reading for more hilarious Halloween posts!
I Liked You, but Then I Got Drunk and Puked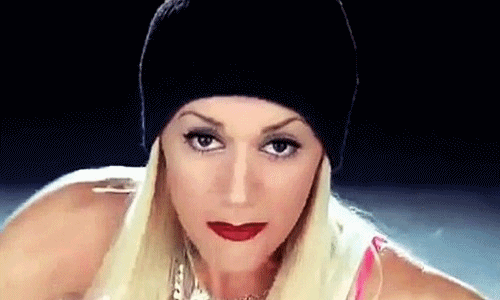 Mark and Daniel halloween party - w4mm - 30 (thornhill ct)
"Met you guys at house party in Schaumburg. You were tweedle dum and tweedle dee twins. You kept tricking me who was who. I said one of you was cuter and you kept asking who ha ha. I was dressed as the SWAT girl. Do you remember? I got drunk and puked end of night went into the toilet so never got your real names. If you remember me tell me my name! First to reply wins. I know you guys are out here all the time you look like you are. ha."
You're Such a Hot Tipsy Trick-or-Treating Mom
Sexy, tipsy Mom in fox costume - m4w - 40 (C town).
"Saw you during trick or treating in the neighborhood. You were the fox in heels. Maybe a little tipsy which just made you sexier!"
Me: Jesus, You: Priest
jesus seeks daniel the priest - m4m - 30 (gold coast)
"Daniel, you were dressed as a character from the priest. You shared how you framed haiku for family last Xmas and sent trail mix the one before. We didn't get to exchange numbers but I'd like to."
Can I Call You Harry Pothead?
Harry Pothead
"You wore a shirt with pot leaves and I asked if you were Harry Pothead. I thought you were really cute but my stop came at Bedford. Coffee??"
You Owned That Twerking Competition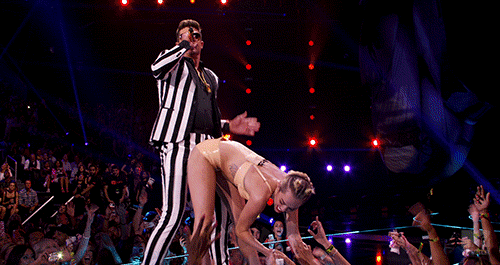 At Quaker Costume Contest Halloween night - m4w
"Hey, I don't know if you will see this but I had a good time talking with you and would like to get to know you more. I was dressed as the Joker and you were the one on the stage that was in the twerking competition. Message me with specifics of what we were wearing or what we talked about."
You're My Acid-Wash Angel
acid wash angel - m4w - 26 (West Village)
"i was on the side lines at the village halloween parade last night outside citarella (i was ron burgundy but you didn't see me). there was kind of a gap in the parade because of traffic: then you appeared like an angel in an acid wash 80s costume, with your side ponytail blowing in the wind as you skipped to catch up. i have never seen such a look of joy at 8pm on a thursday or such a display of skipping in high heels.
you were wearing a blue denim dress and jacket, sparkly tight pants, and long hair like a wild mustang. oh god i hope it's real. you seem like a magical creature. i hope we can go out sometime, if you want hit me up. until then, skip on."
Let's Be Hobbits
Halloween Dance Mob - m4w - 26 (mission district)
"Hey N, you dressed as a pedestrian, we talked about how awesome it was that we were all short in our group, we were going to be hobbits. You were super cute, wish I could have stuck around! Reply with your real name."
I Don't Care That You're Married
Pumpkin shirt - Loved it! - w4m - 28 (walnut creek)
"Hey 'middled aged (?) man in his home made pumpkin shirt'
We met several times last night in WC halloween party at pyramid. You made that shirt and it was almost as cute as you are! You said your wife didnt like it and it seemed that she didnt want you to wear it.
You are cute an sexy and I would love a chance to see you again. I don't care that you have a ring, I don'e care that you are obviously older than me.
I do care that you are funny and good looking, and have the prettyist eyes. I have your email from the photos an you can count on it that I will be in touch. lets see if you can figure out who this is MUAH~"