Harmless Flaws in Men
Red Flags That Aren't Really Red Flags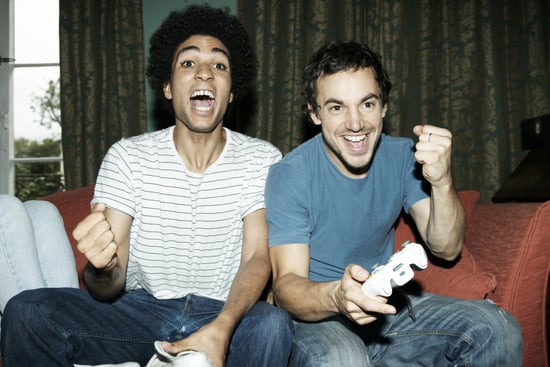 Some dating red flags are universal — like getting wasted on a first date — but no man is perfect. Although relationship expert Natasha Burton wrote a book all about the warning signs women need to look out for when looking for love, she says her mission is not to cut down men for having flaws. If a guy shows signs of any of these commonly mistaken red flags, Natasha, the coauthor of The Little Black Book of Big Red Flags, thinks single women should think twice before writing him off.
He's never had a girlfriend before. Natasha admits this could be a red flag. "But before you think he's clearly got issues with women or commitment or both," she explains, "find out the real story. He may have just been waiting for the right gal to come along."
He's got terrible style. "We can't tell you how many stories we hear of women who refuse to date a guy because of a physical imperfection or superficial flaw," Natasha tells me. "We say — red flag on you! While a guy may be stuck in a world of flannel or graphic tees, don't let his appearance take precedence over who he is."
He plays video games. "While a guy who does nothing but play Xbox is not one we'd suggest for a boyfriend," she says, "playing games can be a great outlet for guys in high-stress jobs, allowing a dude to detox after a long day at the office. As long as his Halo habit doesn't usurp his hang-out-with-you habit, you're in the clear."
He lives with his parents. "In this economy, most young people — men and women — are being forced to live with multiple roommates. And sometimes those roommates are our parents," she concedes. "If he's taking steps toward independence and doesn't expect to live in mom and dad's basement forever, don't judge."
He's terrified of having children. "Most guys we know think babies are cute . . . as long as they are other people's babies. If your guy can't talk about your joint future together (moving in, marriage, etc.), that can be a big red flag. But if he's a little squeamish about the presumed end of your normal sex life and the beginning of changing diapers all night long, let him slide a bit."
Do you agree with Natasha that these characteristics are no big dealbreaker? Or would you run the other way without thinking twice if you met a man with any of these qualities?
For more advice on dating red flags, check out our series with the authors, or pick up their book The Little Black Book of Big Red Flags.