Has a Booty Call Ever Rang Too Late For You?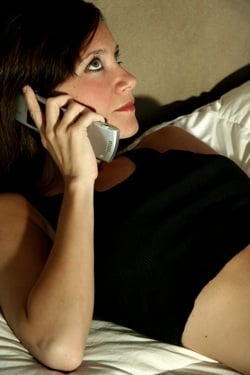 Booty calls have their benefits, but they can be more of a turnoff if they ring too late in the night.
My roommate got a call around 1:00 a.m. from a guy she'd never even hooked up with. She answered it, but said she was not schlepping halfway across town at that hour. I think it was a smart move. Not only did she get to hook up with him the next week at a decent hour, but it was on her terms. Plus, it's fun to say no!
Maybe in an established relationship (even casual ones) it's different, but the first, or even the first few times, you hook up you're setting boundaries and establishing rules. Has a booty call ever come too late for you?