Has Tech Ever Gotten in the Way of a Relationship?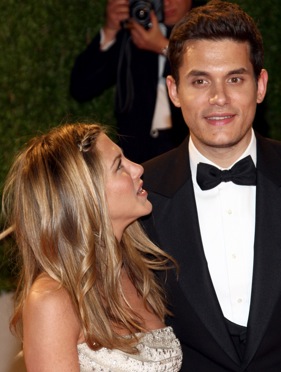 Master masturbator John Mayer has a new interview out in none other than Playboy. In it, the infamous singer explains that the "pearl of possibility that lives in your heart when you meet somebody you want to know more about has such a different molecular density than everything else that you have to pursue it."
Huh? While I doubt many of us can relate to that quote, which sounds like a discarded lyric to me, John's thoughts on tech are a bit more familiar. When discussing his relationship with Jennifer Aniston, John said:
"There was a rumor that I had been dumped because I was tweeting too much. That wasn't it, but that was a big difference. The brunt of her success came before TMZ and Twitter. I think she's still hoping it goes back to 1998. She saw my involvement in technology as courting distraction. And I always said, 'These are the new rules.'"
Be it a video game obsession, social network jealousy, or a penchant for oversharing a la John Mayer, technology does present a whole new set of obstacles for a couple. But it can also bring two people closer together. Has technology ever come between you and a mate?