Hasselbeck Campaigns for Palin: Is the Clothes Issue "Sexist?"
Hasselbeck Campaigns for Palin: Is the Clothes Issue "Sexist?" Is it the metaphoric "Emperor's New Clothes" of the campaign or just blatant sexism in disguise? The seeming wardrobe malfunction of the McCain campaign, the $150,000 spent on outfitting Gov. Palin has been elevated from campaign curiosity to full-blown talking point.
This weekend the View's Elisabeth Hasselbeck campaigned for Palin in Florida where she addressed the furor over the cash spent on costuming the family for the convention. Hasselbeck admonished the attention paid to the price saying, "Now, with everything going on in the world, seems a bit odd. But let me tell you, this is deliberately sexist." Her point being more or less, 'Hey Joe! How much did your suit cost?'
Either ironically or pointedly, Hasselbeck continued the gendered theme as she made her case for Palin saying, "Did I mention that this woman, she's got a real knack for cleaning. She cleaned up house in Alaska. Yup. All that corruption went out with the trash." Hasselbeck concluded, "It's getting hot up here, and I promise you, when it gets hot in the kitchen, she may be from Alaska, but this woman can take the heat."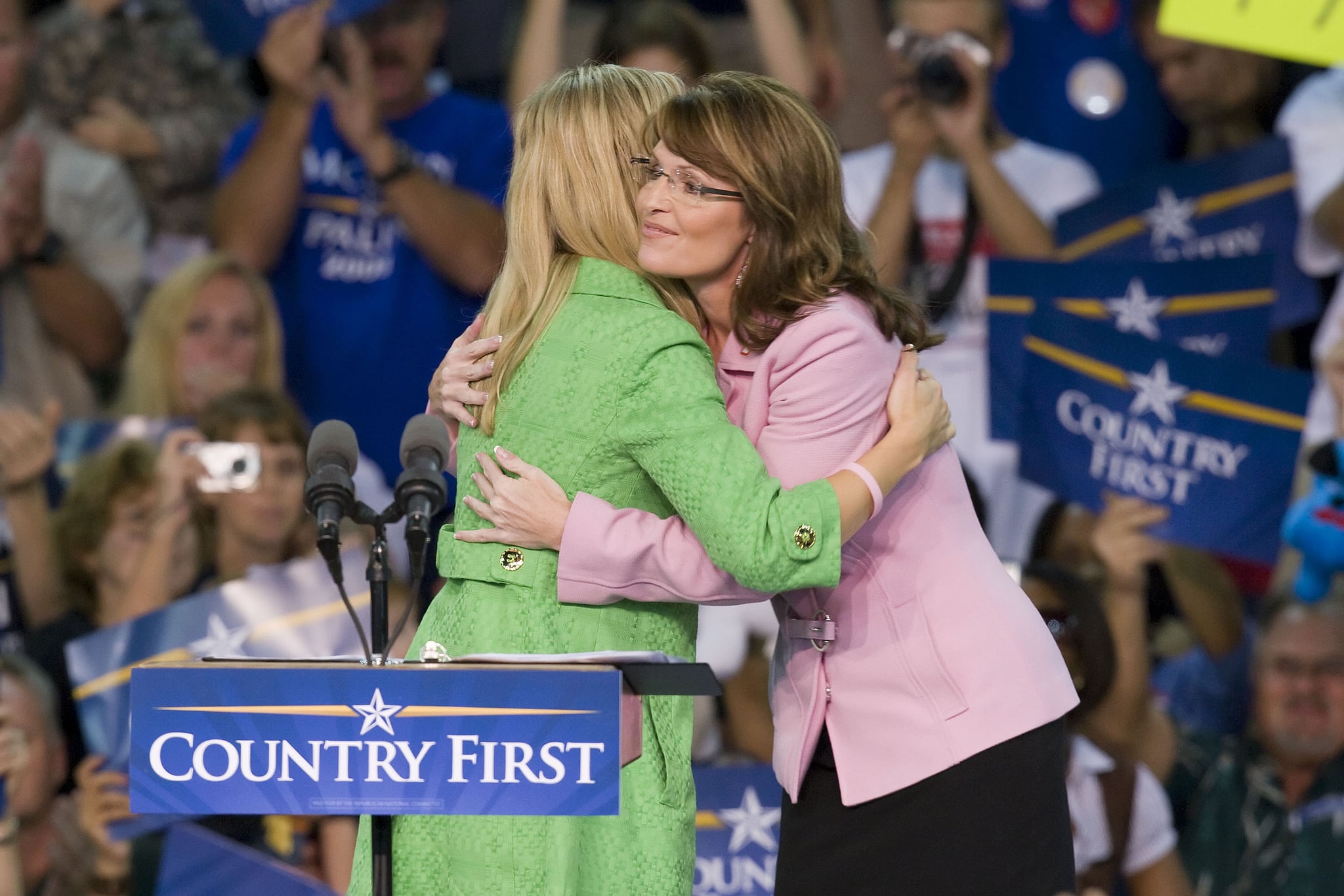 Palin continued to address the sartorial snafu yesterday saying, "This whole thing with the wardrobe, I try to just ignore it because it's so ridiculous. Those clothes, they are not my property, just like the lighting and the staging and everything else the RNC purchased. I'm not taking them with me. I'm back to wearing my old clothes from my favorite consignment shop in Anchorage, Alaska."
Is the very fact that the issue has to be addressed on the campaign trail, clear proof that it's sexist?