Having an Affair in Your Marital Bed Will Cost You
Having an Affair in Your Marital Bed Will Cost You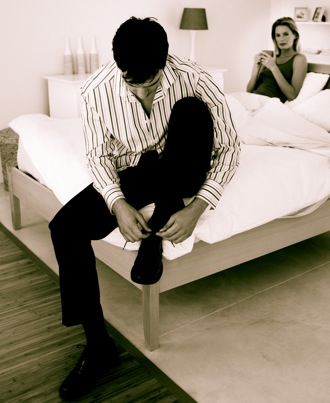 Divorce lawyers and marriage counselors say it's rare, but when an affair happens at home the cheating partner has more than usual hell to pay. In an extensive piece devoted to people who have sex in their marital beds with someone other than their spouses, The New York Times discovered that such cheaters end up having to give up more at divorce time.
"In my experience, the affair that takes place in the marital home shocks the conscience of everyone involved — and the judge," one divorce lawyer explains. "I have represented the wandering spouse, and that's where I strongly encourage my client to get this thing settled and give slightly more than 50 percent of the assets to keep it out of court."
The judge isn't the only one you'll piss off. The reporter gathered stories of a woman carving "SLUT" into a headboard, a marital bed being placed on the driveway, and one woman who lit the bed on fire while her husband was in it (he managed to put it out). In the article, therapists also opine on why someone might cheat at home. Reasons include a desire to be found out, hostility toward the spouse, or convenience, especially if the other woman is the nanny.