Having Guy Best Friends
5 Reasons to Have a Guy Best Friend and 2 Reasons Not To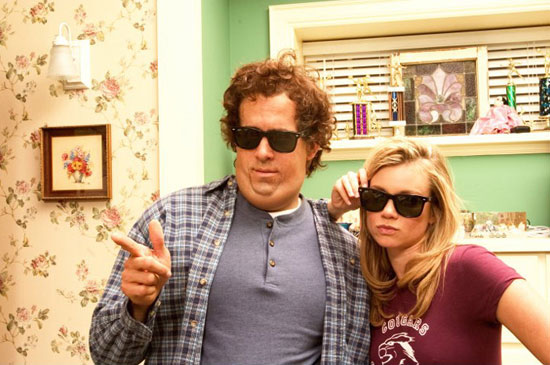 The hashtag #reason2haveguybestfriend is currently trending on Twitter. And it got us thinking, what are the perks of your bestie being a guy vs. a girl? Here's what we came up with.
Reasons to have a guy best friend:
There won't be that underlying competitive streak in the relationship that's sometimes unavoidable with a girlfriend.
Guys understand their fellow gender better than we do, so they have a more accurate jerk-dar when it comes to potential love interests.
From "Does this haircut look good on me?" to "Am I being too needy?" a guy friend won't sugarcoat the truth, which we need sometimes.
Arguments and fights are inevitable in any relationship, but guys tend to put it all out there instead of holding it in and being passive-aggressive.
As antifeminist as it might sound, sometimes it's nice to have a guy friend when your car dies, you need to put together an Ikea bookcase, or there's some sort of bug infestation in your apartment.
Why it's not such a great idea:
A guy friend can never fully "get" what it's like to be a woman, so there will always be those moments when we need a fellow lady friend who doesn't run away when we are being an emotional, irrational basket case.
That inevitable When Harry Met Sally rule: someone in the friendship always falls for the other. We've seen it time and time again; things get complicated the minute one person starts to want more out of the relationship than being "just friends."
Do you think it's better to have your best friend be a guy? Why?