Heat Wave Sex Tips
5 Sexy Ways to Enjoy a Heat Wave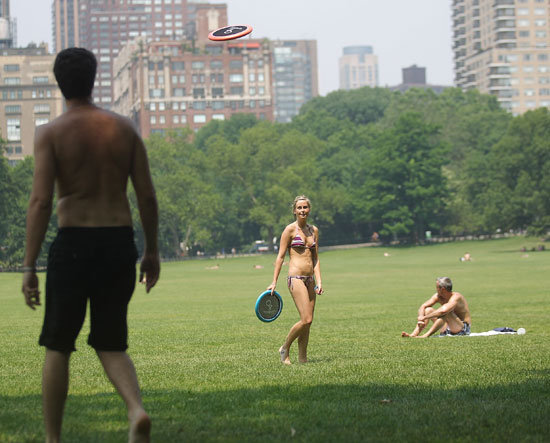 Are you experiencing the record-breaking heat wave hitting the US? Looking for some fun that's a little more grown-up than running through the sprinklers? We've got you covered with five ways to cool down while heating things up during the smoldering days of a Summer heat wave.
Prowl at the Park: Don a bikini, grab a blanket and good book, and hit your local park to soak up the sun and scope out the eye candy. Maybe you can even join an impromptu Frisbee game if one flies your way?
Sleep Nude: Take it all off before crawling under the covers. Sleeping sans PJs will help with keeping the heat at bay but your bed buddy close.
Take a Cold Shower: But grab your honey on the way in for an intimate shower sesh that will leave you refreshed in more ways than one.
Pitch a Tent: Camp out in your backyard to enjoy a romantic night under the stars and some sleeping bag snuggling.
Skinny Dip: Keep it between you and your partner-in-crime by taking your suit-less swim in a lake at night or in your own pool. That way no one will witness your underwater antics.