Heidi Montag Wants to Remove Her Huge Breast Implants
Plastic Surgery Is a Pain in the Chest For Heidi Montag
Heidi Montag is using plastic surgery to gain attention again, but this time it's her desire to remove her enormous breast implants making headlines. Explaining that she feels trapped in her body, she tells Life & Style: "I'm desperate to go back to normal. I'm downgrading and going a little smaller, to a D or a double D. . . . I have major anxiety about it. I was taking painkillers but they weren't working so I stopped. It hurt either way."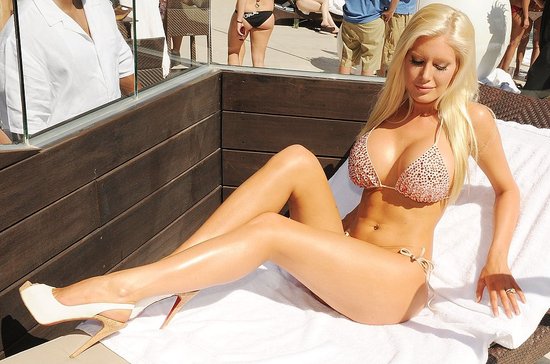 The 23-year-old reality star underwent an unusual number of procedures, but she isn't the first woman to experience regret from plastic surgery. One psychologist who helps women make healthy choices about cosmetic surgery says she advises women to consider the acronym SAFE: safety, affordability, for whom, and expectations. By being honest with yourself about the reasons and risks behind a procedure you can prevent going down a slippery slope of irreversible and dangerous work.
Have you ever considered plastic surgery? How did you make your decision?