Helen Gurley Brown Secrets to Marriage
Helen Gurley Brown's Secrets to a Successful Marriage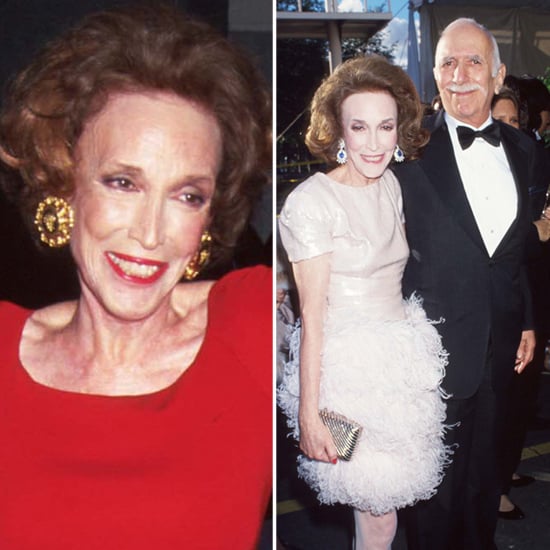 Iconic author and editor Helen Gurley Brown died today at age 90. Helen is known as the woman who brought sex to the masses, with her best-seller Sex and the Single Girl in 1962, and then by leading Cosmopolitan as editor in chief from 1965 until 1997.
After 50 years of marriage, Helen Gurley Brown's husband, David Brown, died in 2010. Despite the make-yourself populism Helen promoted to women each month in Cosmo, she credited much to her husband in 2008, saying, "I owe him everything. I wouldn't be who I am or achieved what I did." Of course, what made them each successful was not the other but their partnership. David convinced Helen to write Sex and the Single Girl; he published Cosmo for the first few years while she edited it. It was a marriage of collaboration and mutual respect, so let's look at some of Helen's secrets for making it work.
Choose wisely: "Marry a decent, good, kind person who will cherish you."
Always say yes to sex: "If only one of you is in the mood, do it. Even if sex isn't great every time, it's a unique form of communication and togetherness that can help you stay together with a good degree of contentment."
Depend on each other: "Marriage is insurance for the worst years of your life. During your best years you don't need a husband."
Communicate, maniacally: "If you listen to your mate maniacally well, you can't go wrong."
Except when it comes to orgasms: "There's enough trouble having a man in your life without saying, 'Look, I didn't have an orgasm last night.'"