Helen Mirren to Play Man in The Tempest
Helen Mirren Talks Gender Flipping For Movie Roles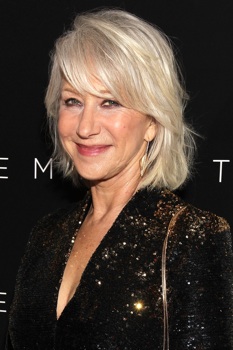 Angelina Jolie famously took a part originally written for Tom Cruise in Salt, and now Helen Mirren is set to do the same. Only she'll be playing a role that's been done hundreds of times as a man: Prospero in Shakespeare's The Tempest.
Prospero is the duke of Milan who uses manipulation and other machinations to protect his daughter, Miranda. As a female, Helen tells New York magazine, the harsh and generally unlikable character will become softer, more human, and thus more relatable.
"The heart and the essence of the play doesn't really change — it's about betrayal and revenge and forgiveness, and it's about the physical world and the spiritual world. None of that changes with Prospera being a woman, and although the relationship with Miranda doesn't totally change — she's still a loving and protective parent — being a woman, I think you have more of a sense that she understands where Miranda is coming from and understands who this girl is. When Prospero is a man, you get the sense that he's this nasty, unattractive, paternal dictator, and I think you lose that here and it becomes more emotional."
Of course, there will always be people who resist gender-flipping roles, but it sounds like it can bring out layers of characters that otherwise go unnoticed. It may even change how parts, like Prospero, are played in the future, whether by a man or woman. What's most intriguing, though, is why (besides the challenge) A-list actresses, like Angelina and Helen, take men's roles. In short? There are not enough big roles for women.