High-Heeled Shoes For Men In Fashion
Man Heels: The End of Dating Height Requirements?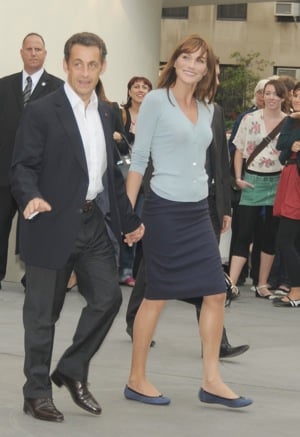 If trend makers have their way, height will no longer disqualify short men from dating picky women. Fashion watchers report that stylish men have adopted high-heeled shoes.
It's not fair, but many women prefer dating tall men, or at least men taller than them. So if guys boost their heights with their boots, they might catch the attention of more women. Need an example? Just look at Nicolas Sarkozy and Carla Bruni — he wears the heels in the relationship while she wears the flats.
But when shorter men trade their vertical challenge for high-heeled shoes will they actually just swap one turn off for another? I guess we'll see when and if this trend makes it to the masses.