High School Dating Explained
Supply and Demand Dictates High School Dating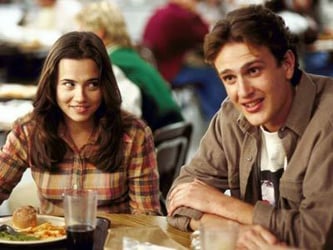 High school dating can be explained with basic economics. Scarcity determines value, so boys will have an advantage in schools with more girls and vice versa. But when one study delved further, it found certain types of boys and girls are scarce and therefore most wanted: freshman girls willing to have sex and senior boys willing to have relationships without sex.
While willing freshman girls and saving-it senior boys may get to be the choosiest, the majority (virginal freshmen girls and sexually experienced senior boys) set a high school's expectations. So as more and more kids lose their virginity, sex goes from an exception freshman year to an expectation senior year, and the power of influence shifts from girls to boys.
Once sexually experienced boys are in charge, virginity quickly becomes a stigma. Not surprisingly, plenty of girls in the study say they had sex for the first time because their boyfriends wanted to.
In one extreme example, a girl showed just how powerful the sexually active male majority was in her school by saying girls let cheating slide because they have no other choice. "If you don't let it slide," she said, "you don't have a boyfriend."
Does this sound right to you, or is this study showing inflation?