Hilary Mantel on Teenage Pregnancy
Having Sex and Babies Is What Young Women Are All About!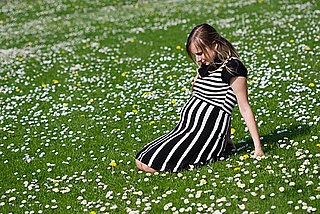 Hilary Mantel, Booker Prize-winning author of Wolf Hall, has nothing if not a point. Women, she says, should have more flexibility to start a family and a career simultaneously. But women have placed themselves on men's timetables, which is incongruent with their biological ones, in order to catch up in the workplace. Fair enough! But then she gets extreme.
"Having sex and having babies is what young women are about. And their instincts are suppressed in the interests of society's timetable."
What young women are about? How about teenagers?
I was perfectly capable of setting up a home when I was 14, and if, say, it had been ordered differently, I might have thought, 'Now is the time to have a couple of children, and when I am 30 I will go back and I'll get my PhD.'"
Not to sound like all adult, but who would pay for that home? Who would care for the baby until the 14-year-old finishes school? Or is she to just raise a baby with the education of a ninth grader until she's 30?