Hillary Clinton's Long Hair as a Social Statement
Is Hillary Clinton's "Long" Hair a Social Statement?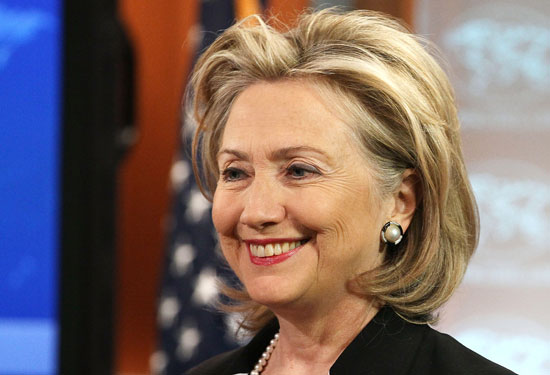 After reading a recent article that offers an in-depth analysis of Hillary Clinton's long hair and its cultural and social implications, my first thought was: here we go again obsessing over how female politicians look. And my second thought: that's long?
It's mildly intriguing to look into how certain hairstyles are considered age-appropriate and question what makes them socially acceptable, but I can't get past how Hillary's hair is (again) making headlines, just by grazing her shoulders. Not exactly as groundbreaking for someone her age as, say, posing naked, if you ask me. What do you think?