Hillary Clinton PAC
Hillary Clinton Keeps Everyone Guessing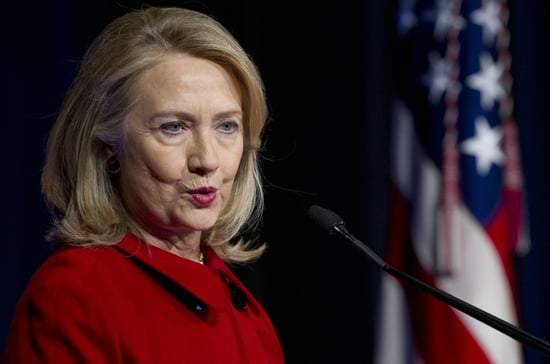 Will she or won't she? Only five months since the last presidential election, Democratic strategists and donors are dying to know if Hillary Clinton will make a second run at becoming America's first female president. The New York Times reported last weekend that the former secretary of state has set up a "transition office" in DC staffed by about six people. But political spectators don't know what she plans to transition to exactly, and that's keeping her potential supporters — and opponents — unsure of what to do next.
While they wait, some former staffers have created the political action committee Ready For Hillary. It will appeal to donors, sell Hillary 2016 merchandise, and build up an email list for a potential Hillary bid until she makes her official decision, which could be years away. But not all Democrats are necessarily ready for her. New York Gov. Andrew Cuomo and even Vice President Joe Biden are said to be interested in running in 2016. Presidential hopefuls must be anxious to know if they'll be up against Hillary, who will likely enjoy front-runner status.
If they're looking for clues from Hillary herself, last month she did release a campaign-style video in support of gay marriage. And although she says she's not thinking about anything other than enjoying her time off, Hillary does have a shiny new website, HillaryClintonOffice.com. If you had to play the part of pundit, would you guess she'll run for president?