The Hillary Effect: More Female Ambassadors Sent to US
Meera Shankar represents India. Amelia Matos Sumbana serves Mozambique. And Hunaina Sultan Al Mughairy from Oman is the first female ambassador to the US from an Arab country. Since Hillary Clinton's appointment as secretary of state, women have won a diplomatic victory: a record number of female ambassadors now serve their countries in DC.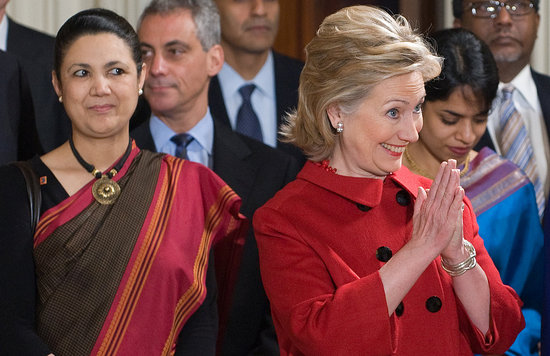 A little more than 10 years ago, only five of the 182 official ambassadors to the US were women. The current tally of 25 is still a minority, but that might soon change. The newly appointed ambassador of Mozambique explains: "Hillary Clinton is so visible. She makes it easier for presidents to pick a woman for Washington." But the shift might be more than a "Hillary Effect" — three out of the last four US secretaries of state have been women. So we might have to call it the "Madeleine-Condoleezza-Hillary Effect."