Many of us know the Cinderella story thanks to Disney's popular animated film, but the fairy tale about a girl with a magical guardian dates all the way back to the first century. Since then, several versions have popped up in literature, music, film, and TV. Last year Anna Kendrick [1] stepped into the glass slippers in Into the Woods [2], and the newest incarnation — Disney's live-action Cinderella [3] — is out this week. Let's take a look at the evolution of Cinderella, from ancient Egypt to now.
— Additional reporting by Tara Block
Source: ABC [4], 20th Century Fox [5], and Disney [6]
Rhodopis, First Century A.D.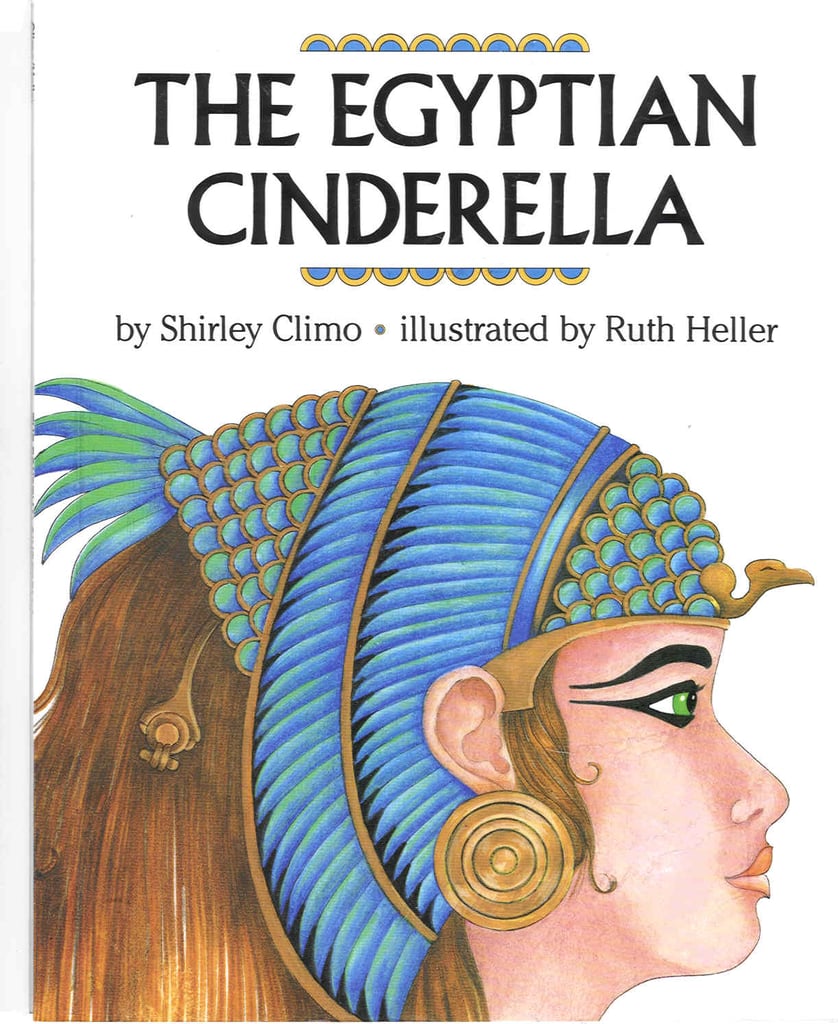 Now a children's book titled The Egyptian Cinderella [7] by Shirley Climo, Rhodopis is an Egyptian tale that's widely accepted as the earliest Cinderella story based on a real person from the first century.
Yeh-Hsien, 860 A.D.
Originally from Tuan Ch'eng-Shih's's Yu Yang Tsa Tsu ("Miscellany of Forgotten Lore"), Yeh-Hsien [8] has also become a children's book. As the oldest known Cinderella story recorded in China, the tale features no fairy godmother, but instead a magical fish — and a golden slipper.
Il Pentamerone, 1634-6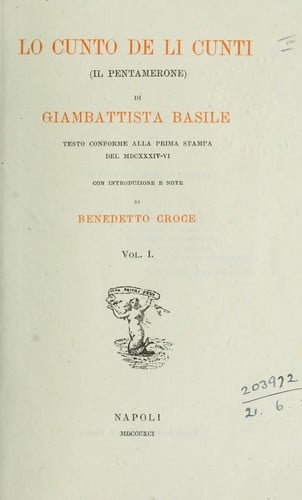 Published posthumously in two volumes in 1634 and 1636, Giambattista Basile's Il Pentamerone ("The Tale of Tales") features a collection of 50 tales, including "The Cat Cinderella" — an adaptation best known for its cunning, murderous Cinderella.
Source: Open Library [9]
Histoires ou Contes du Temps Passé, 1697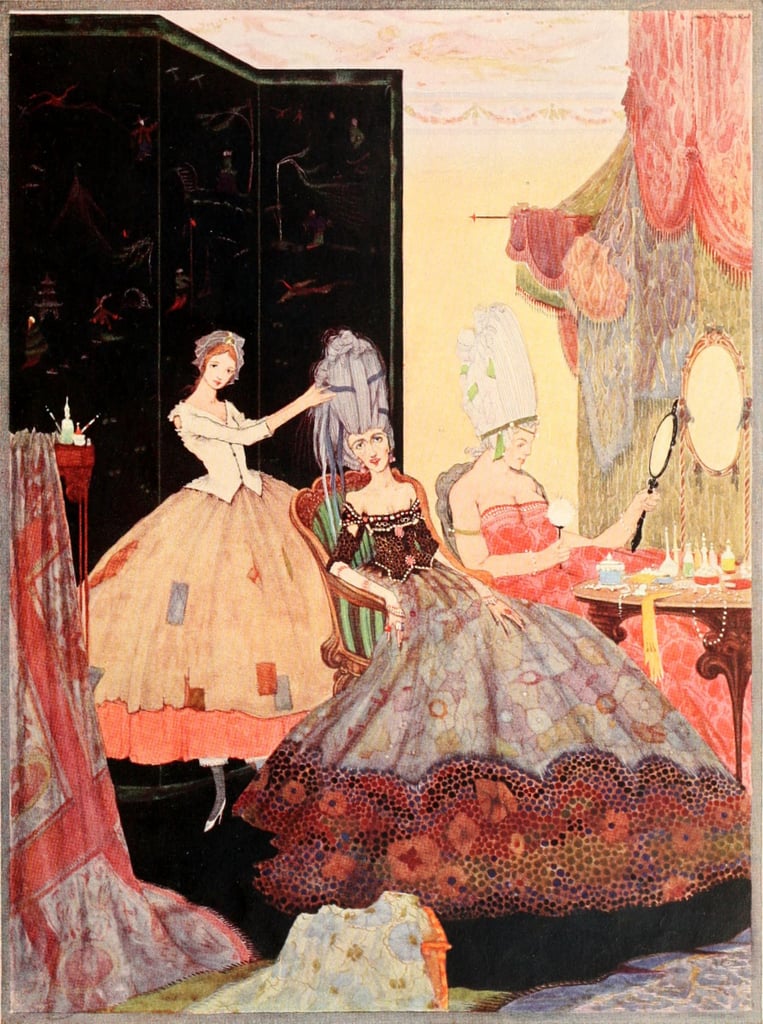 Charles Perrault's Histoires ou Contes du Temps Passé has become the most well-known version of the Cinderella story, featuring the classic fairy godmother, pumpkin carriage, and glass slippers.
Source: Wikimedia Commons [10]
Grimms' Fairy Tales, 1812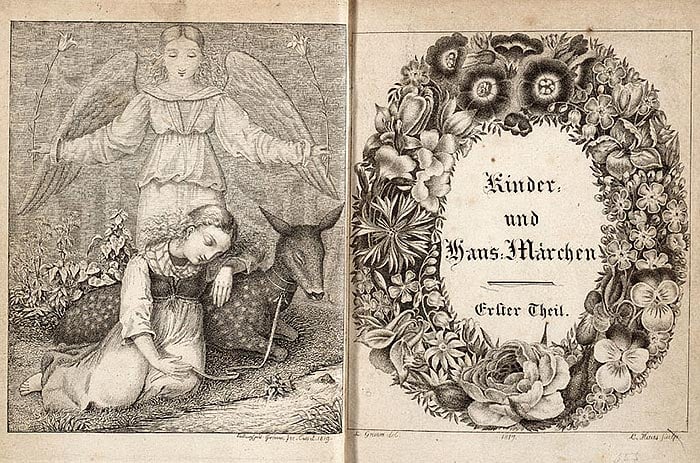 Grimms brothers Jacob and Wilhelm published Kinder-und Hausmärchen in 1812. The collection of 50 fairy tales included "Aschenputtel," which followed a Cinderella much darker than Perrault's. In their version of the tale, a tree is planted on Cinderella's mother's grave, and magical doves help her instead of a fairy godmother. In the end, the ugly stepsisters are punished by birds from the tree who peck their eyes out.
Source: Wikimedia Commons [11]
Cendrillon, 1895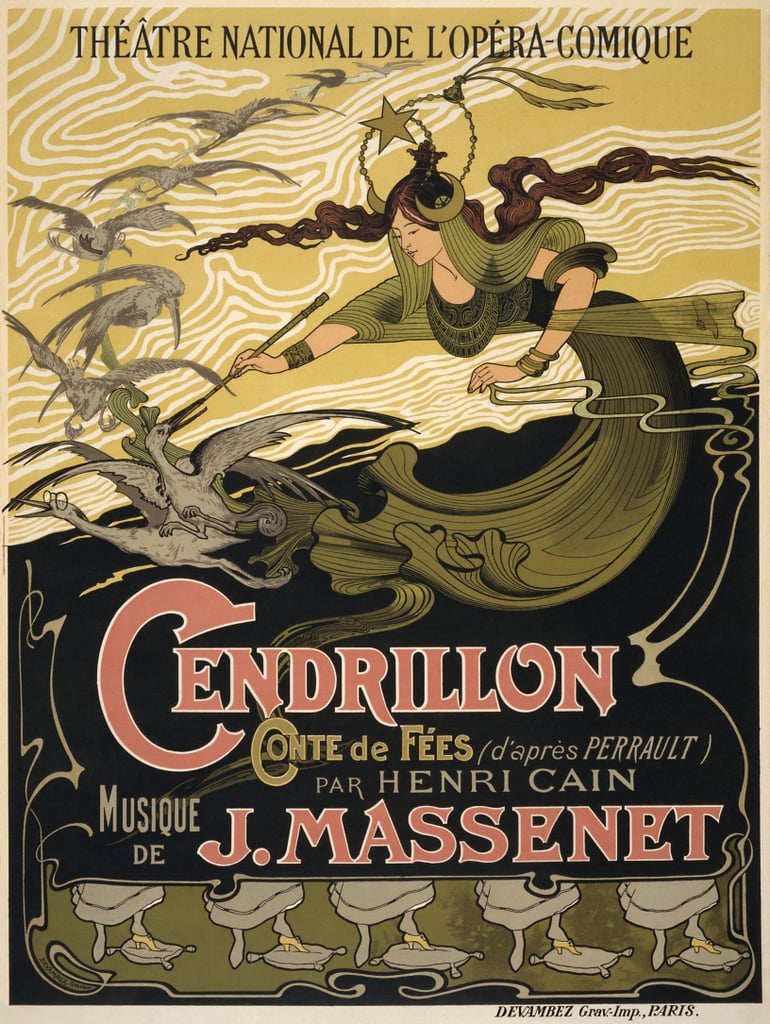 Cendrillon is an opera in four acts written by Jules Massenet in 1895. As Massenet's last lyric work, the uplifting opera is based on Perrault's version of Cinderella.
Source: Wikimedia Commons [12]
Cinderella, 1899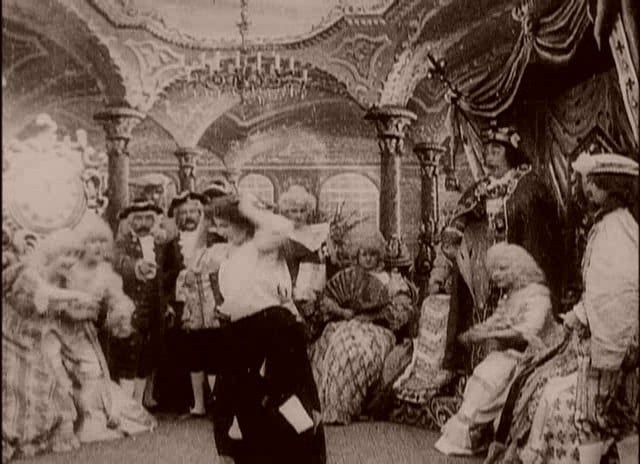 Directed by Georges Méliès, the 1899 black and white French film Cinderella is known as the first Cinderella-inspired movie.
Source: Wikimedia Commons [13]
Cinderella, 1914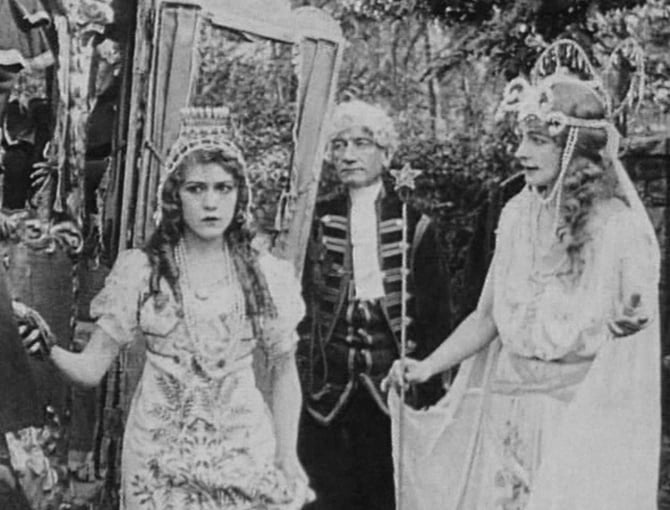 Popular actress Mary Pickford stars in James Kirkwood's silent-film adaptation of Cinderella from 1914.
La Cenerentola, 1817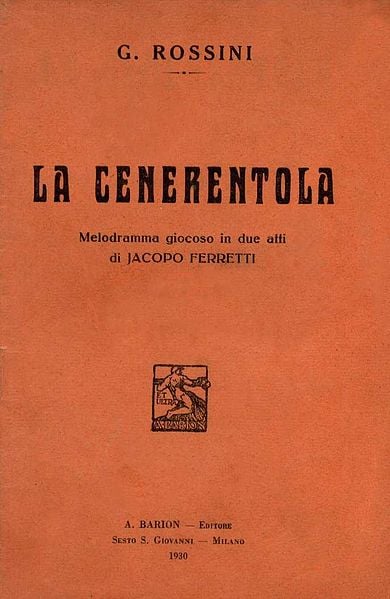 First performed in Rome in 1817, Gioachino Rossini's La Cenerentola is a Cinderella-inspired opera in two acts.
Source: Wikimedia Commons [14]
A Kiss For Cinderella, 1916
J. M. Barrie, best known for creating Peter Pan, penned A Kiss For Cinderella, which was produced on Broadway in 1916. In the Cinderella-inspired play, a young girl named Jane cares for orphans during World War I while dreaming of a Prince Charming in her own fantasy world. In 1925 it was made into a silent feature film starring Betty Bronson.
Cinderella, 1922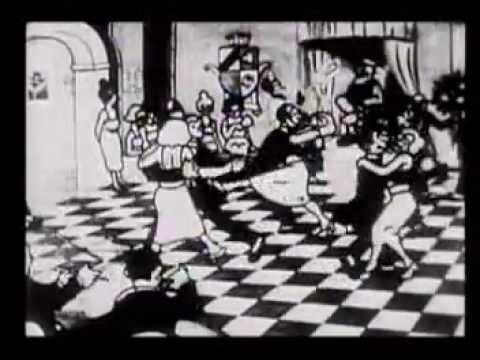 The 1922 animated short Cinderella is an early black and white Disney adaptation of the classic tale.
Poor Cinderella, 1934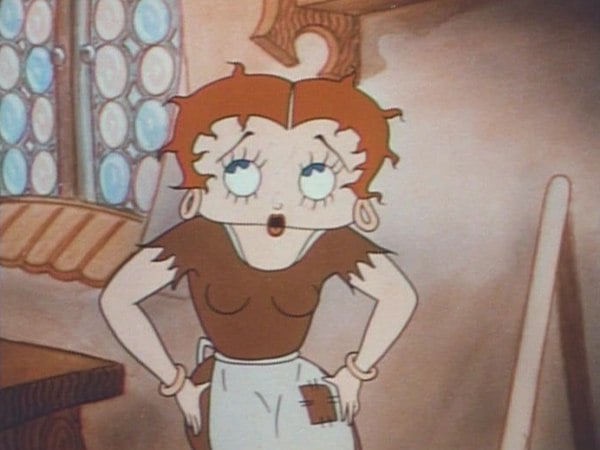 The 1934 animated short Poor Cinderella is the Betty Boop interpretation of the story — and the only Betty Boop cartoon filmed in color.
Cinderella, 1950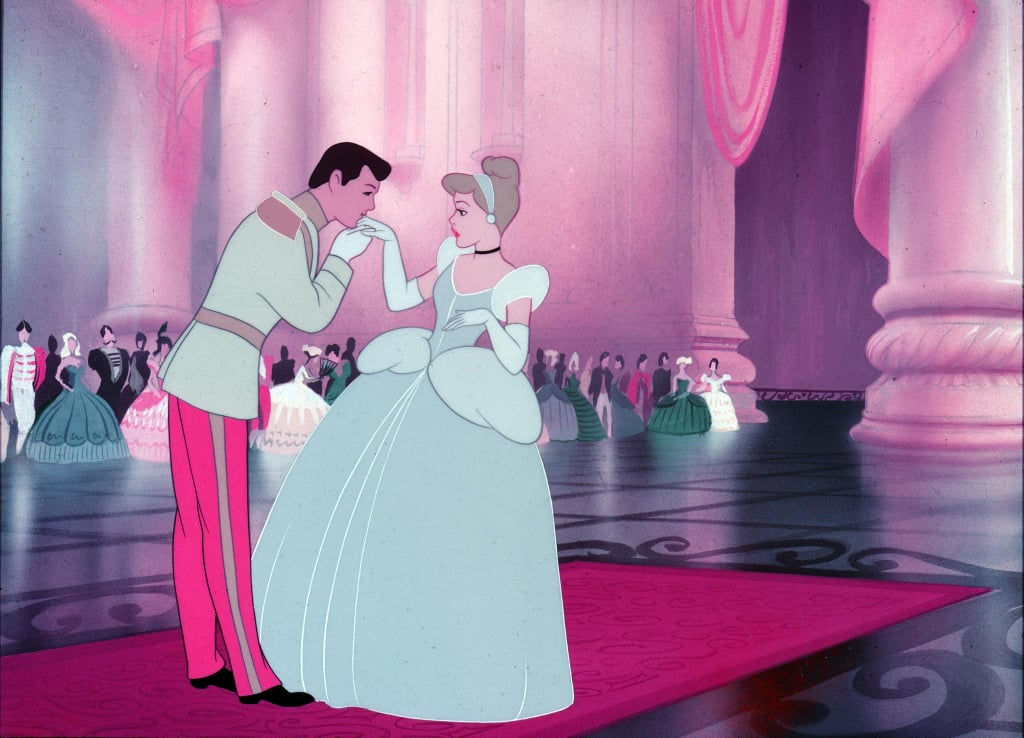 As the Disney studio's 12th animated feature, Cinderella was a critical and public success that's now one of the company's most iconic stories. With memorable music, funny animal friends, and plenty of comic moments, it's the classic Perrault tale with a typical Disney twist.
Cinderella, 1957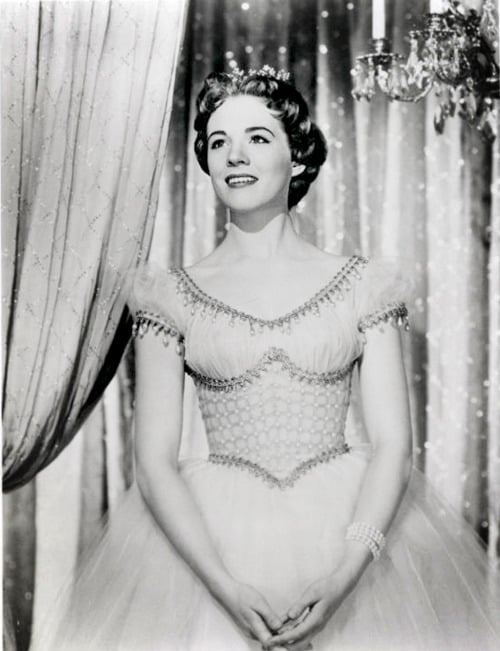 Julie Andrews stars in 1957's Cinderella, a musical written for TV by Rodgers and Hammerstein. The film debuted popular, memorable hits like "In My Own Little Corner [15]."
Cinderfella, 1960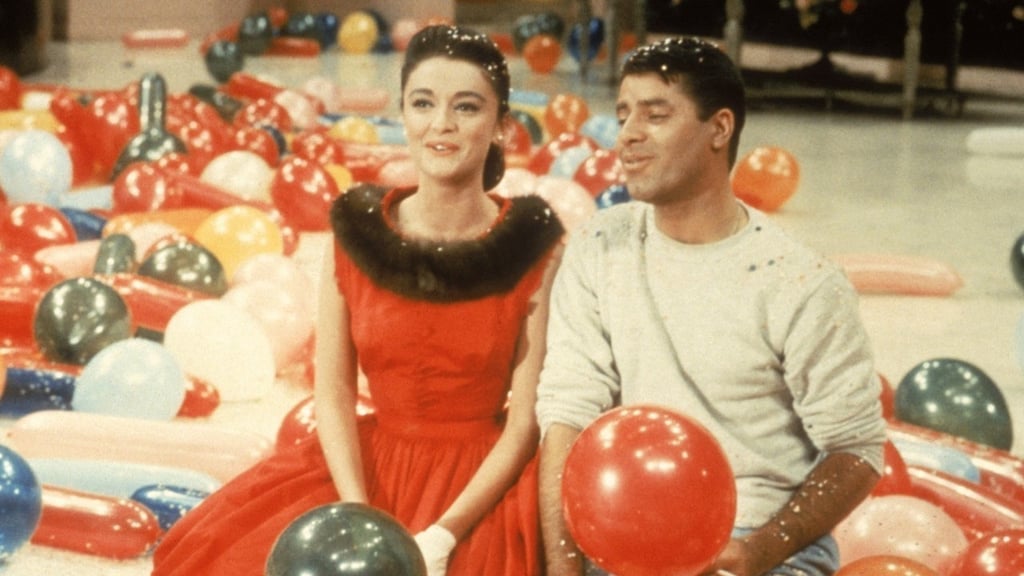 Jerry Lewis stars as an odd but lovable man guided by his fairy godfather in 1960's Cinderfella, a farcical twist on the traditional tale.
Hey, Cinderella!, 1969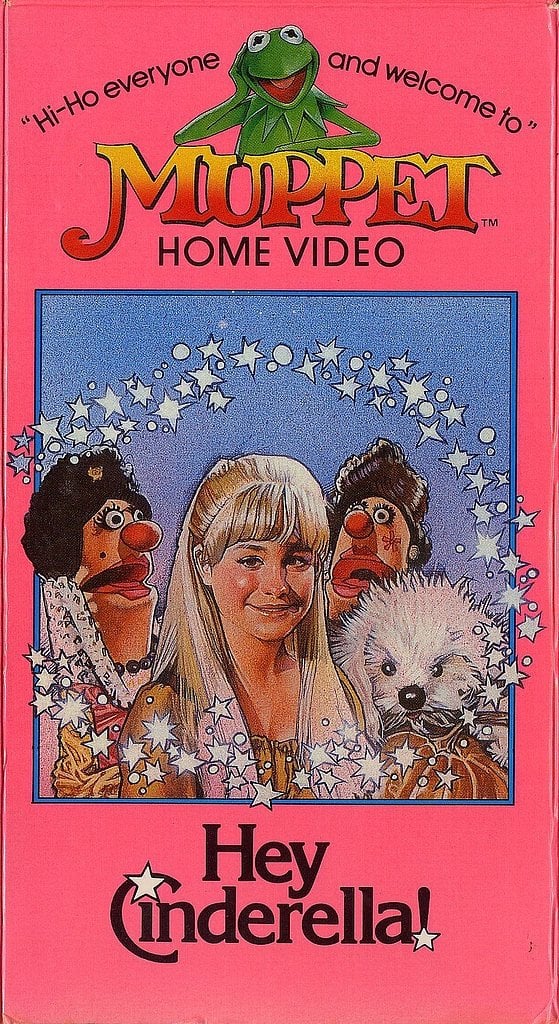 Jim Henson directed a Muppet interpretation of the story, a 1969 children's film titled Hey, Cinderella!.
"Cinderella Stay Awhile," 1975
Michael Jackson [16] released a song called "Cinderella Stay Awhile" on the 1975 album Forever, Michael.
Cinderella, I just know
That the magic slipper's gonna fit
Cinderella, do not go
You're my princess, I'm sure of it
The Slipper and the Rose, 1976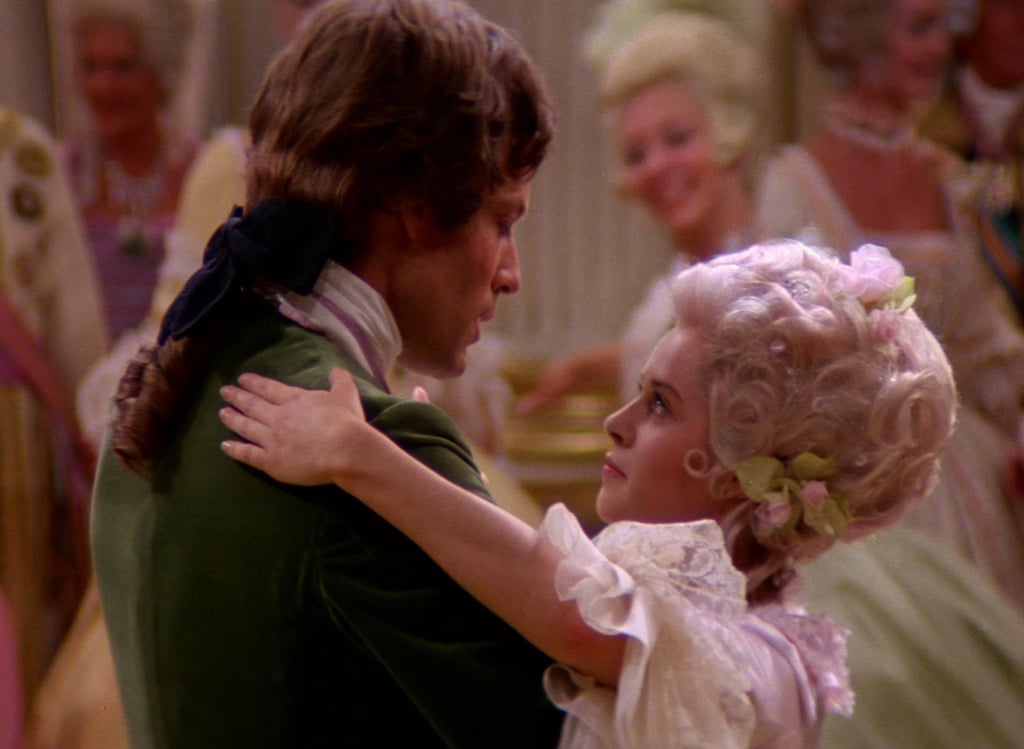 The 1976 British musical-turned-movie The Slipper and the Rose stars Richard Chamberlain as Prince Edward and Gemma Craven as Cinderella.
Cindy, 1978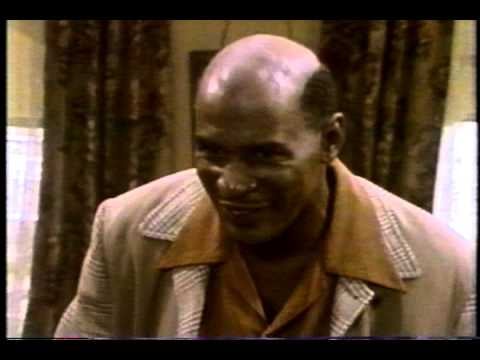 The 1978 musical TV film Cindy features an all-black cast including Cindy, a young girl who dreams of marrying an army officer.
Faerie Tale Theater: Cinderella, 1985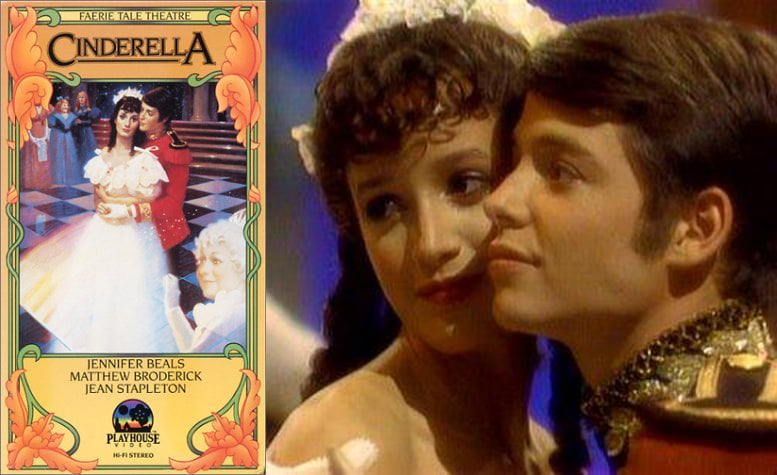 Shelley Duvall's 1985 Faerie Tale Theatre: Cinderella aired on Showtime for six seasons — a modern, live-action version of the story starring Jennifer Beals and a very-young Matthew Broderick [17].
If the Shoe Fits, 1990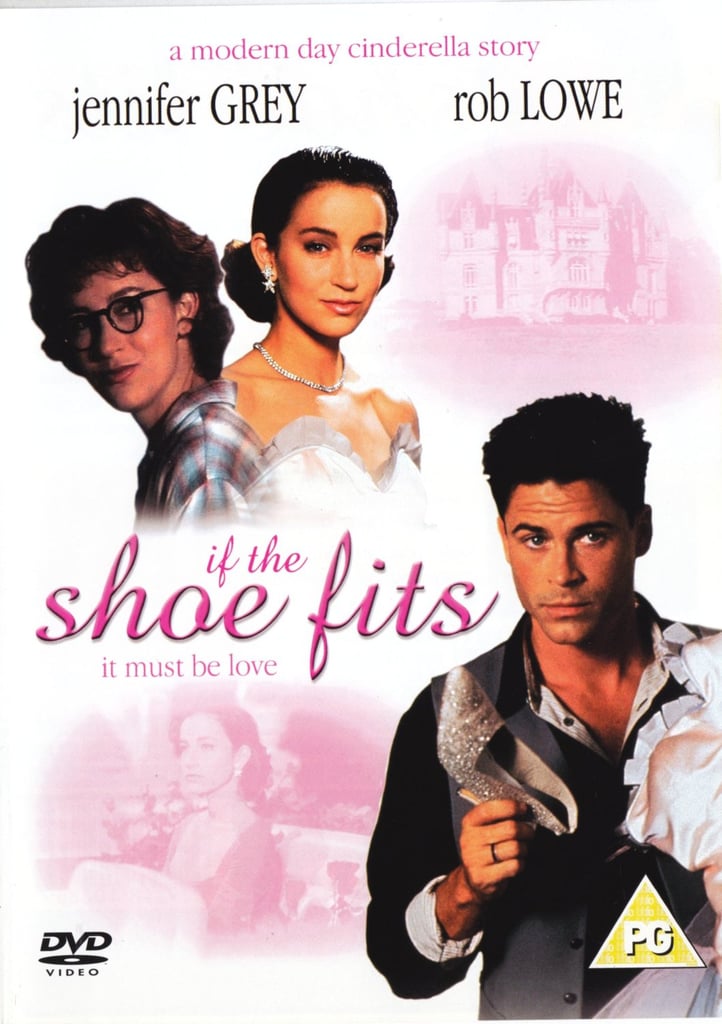 Rob Lowe [18] and Jennifer Grey star in 1990's TV movie If the Shoe Fits. In it, Jennifer Grey plays a modern Cinderella in Paris who works for a famous fashion designer (Lowe) as a dresser, but she dreams of designing shoes. After she meets a fairy godmother who enchants her shoes, she turns into a supermodel named Prudence whenever she wears them and finally captures his attention.
Into the Woods, 1991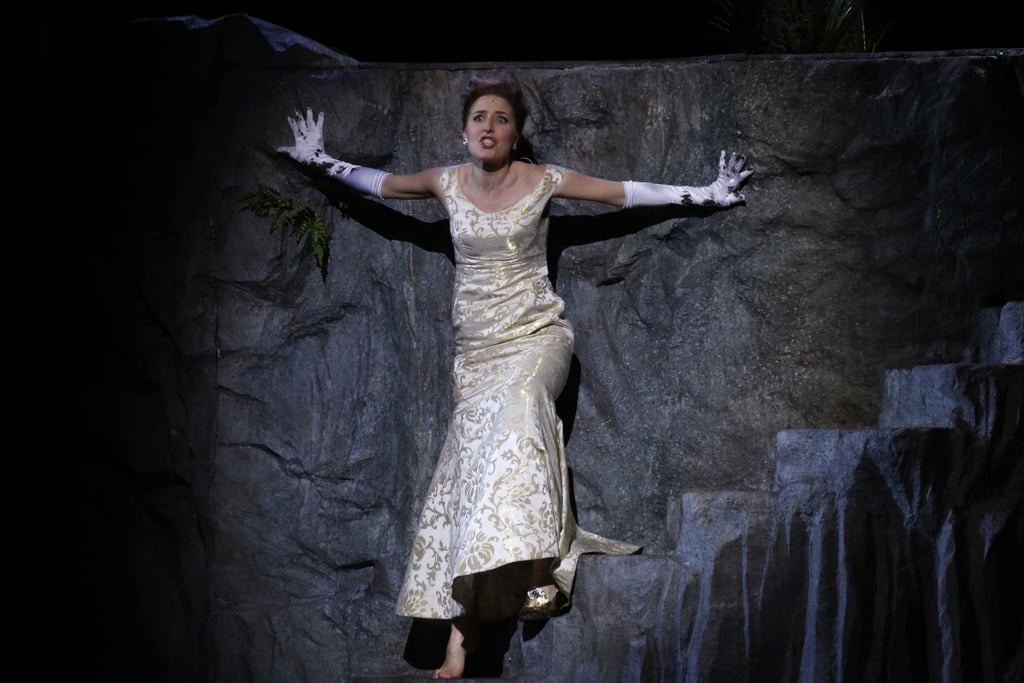 The 1991 TV production Into the Woods brought the popular 1987 Broadway musical to the masses, and it will again take to the big screen with the 2014 live-action film. The story includes several fairy-tale characters including Cinderella, Little Red Riding Hood, and Rapunzel. Watch Kim Crosby perform "On the Steps of the Palace" as Cinderella [19].
Cinderella, 1997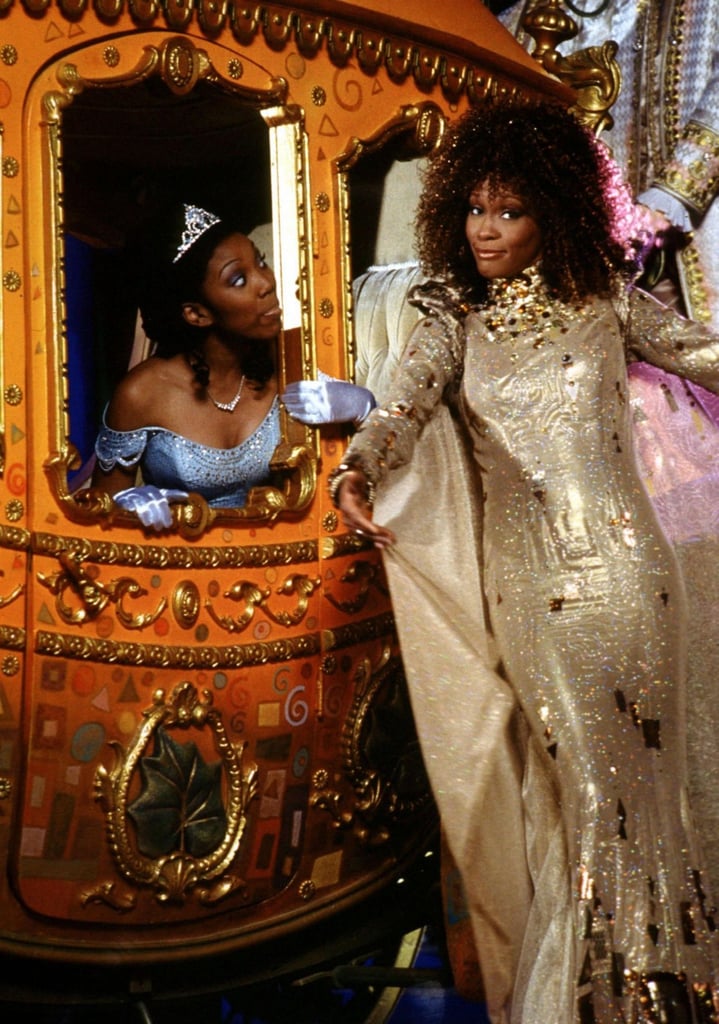 Brandy plays the princess to Whitney Houston's fairy godmother in 1997's Cinderella, which also stars Jason Alexander and Whoopi Goldberg.
Ever After, 1998
Cinderella made it to the big screen once again — this time named Danielle de Barbarac' in 1998's Ever After starring Drew Barrymore [20] and Anjelica Huston. The film has a historical-fiction spin thanks to a Renaissance-era setting and Leonardo da Vinci as the helpful fairy godmother figure.
"Cinderella," 2001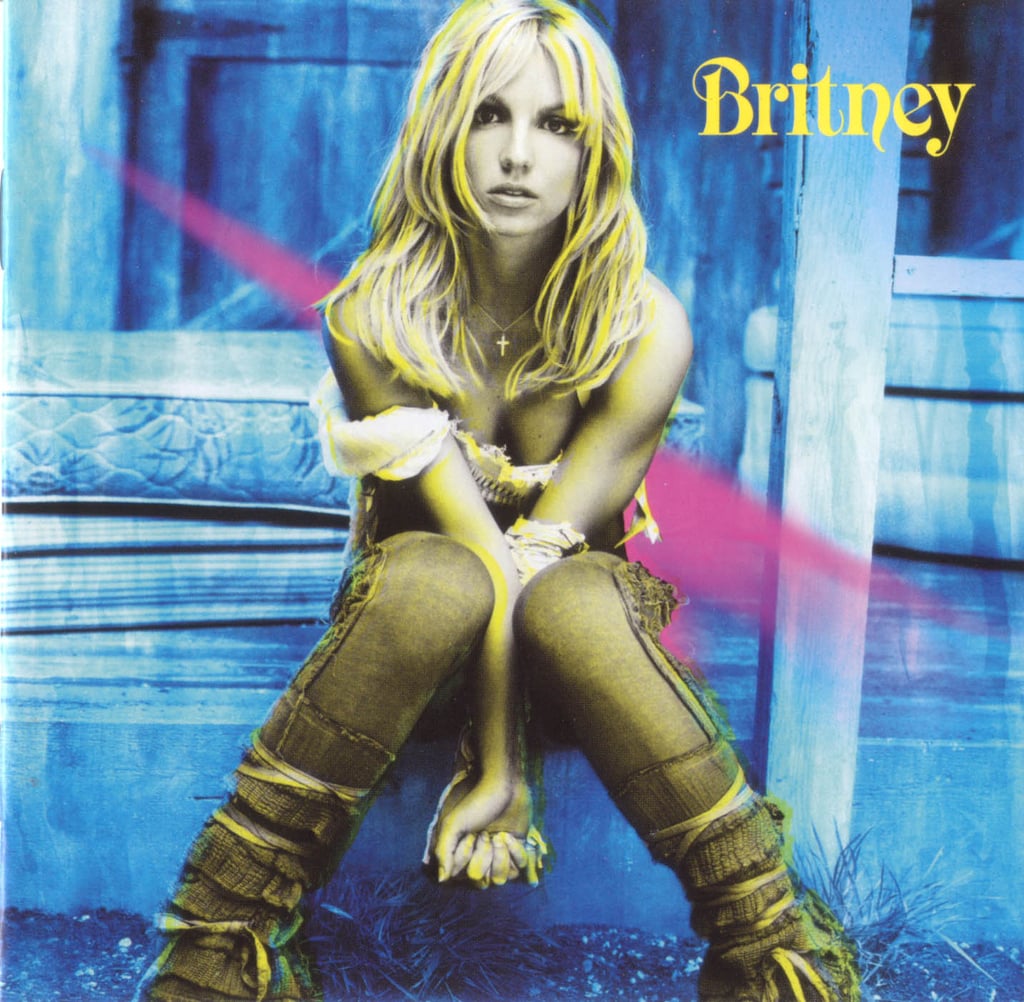 On her 2001 album, Britney, Britney Spears [21] recorded a song called "Cinderella":
Here I am, so try to forgive me
I don't believe in fairy tales
Here we are with nothing but honesty
I've had enough, I'm not gonna stay
I'm sorry for running away like this
And I'm sorry I've already made my wish
Ah, but Cinderella's got to go
Ella Enchanted, 2004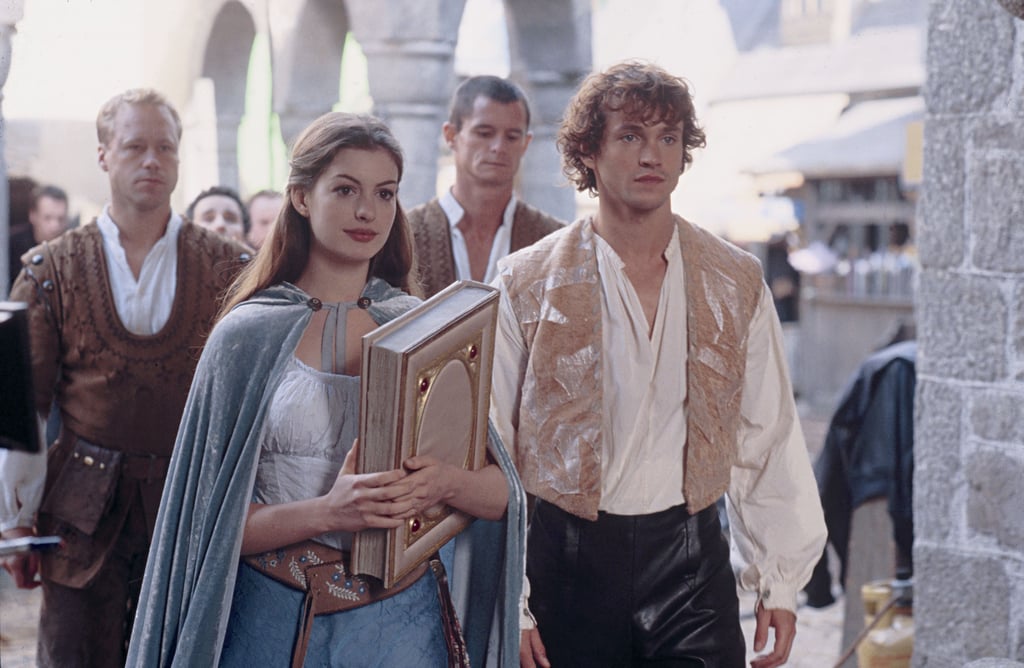 Anne Hathaway [22] stars as Ella (alongside adorable Hugh Dancy) in Ella Enchanted, the 2004 film interpretation of a book by Gail Carson Levine.
Source: Miramax [23]
A Cinderella Story, 2004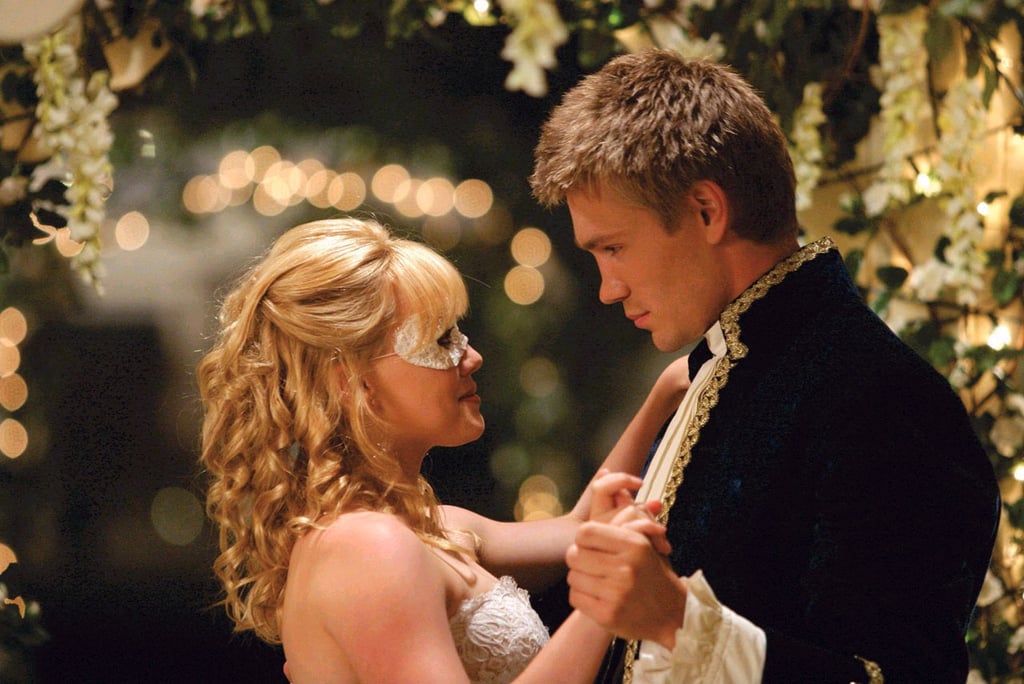 In 2004's A Cinderella Story, Hilary Duff [24] stars as Sam, a teenager who doesn't get along with her stepmom and hopes to start a relationship with a guy she met on the Internet — Austin, played by Chad Michael Murray.
Disney Dream Portrait, 2007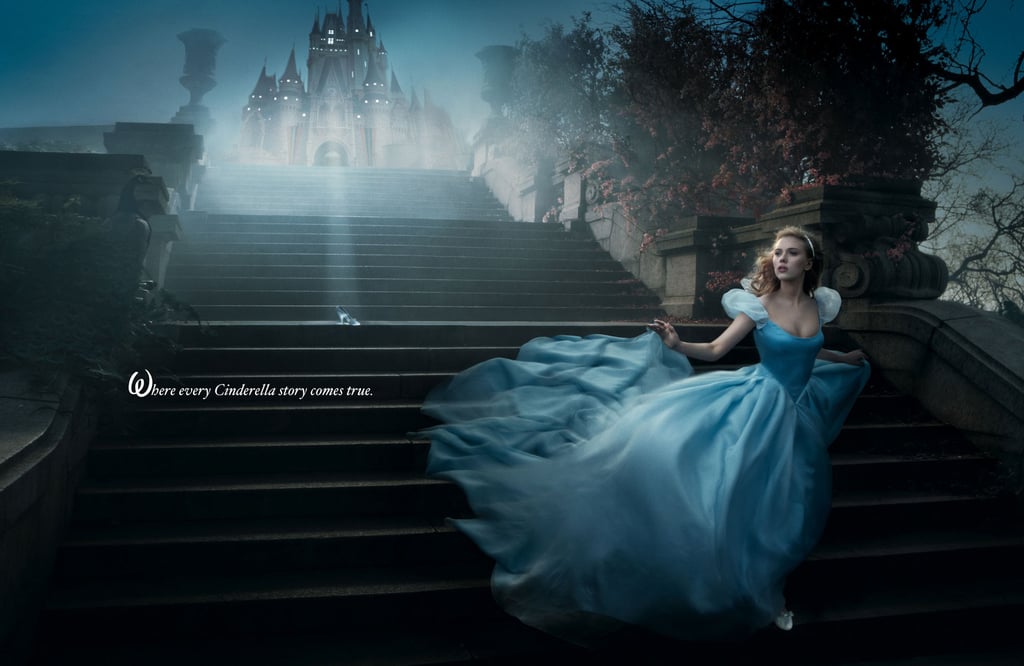 Celebrities have been posing as Disney characters over the years in Annie Leibovitz's Disney Dream Portrait series [25], and in 2007 Scarlett Johansson [26] stepped into Cinderella's glass slippers for this beautiful photo.
Once Upon a Time, 2011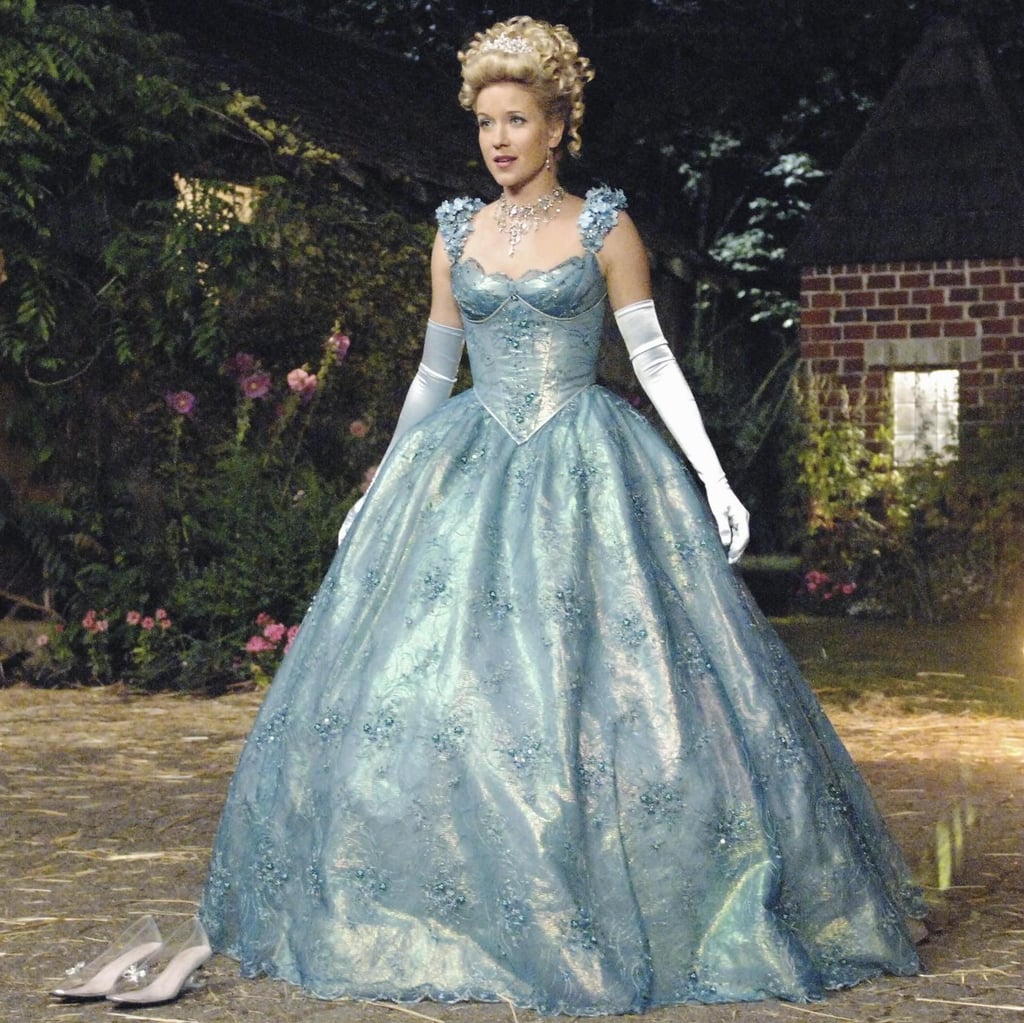 All the fairy-tale characters make cameos in ABC's Once Upon a Time [27] show, and in 2011, Cinderella (played by Jessy Schram) was introduced in the fourth episode of the first season. She makes a deal with Rumpelstiltskin, unknowingly promising him her first-born child, which alludes to the original fairy tale of Rumpelstiltskin.
Saturday Night Live, 2012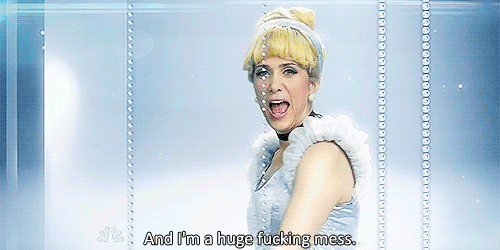 Kristen Wiig was hilarious as a drunk, train-wreck version of Cinderella in the 2012 Saturday Night Live skit "Real Housewives of Disney." I especially liked her relationship advice: "Never marry a guy who's really into shoes."
Cinder, 2012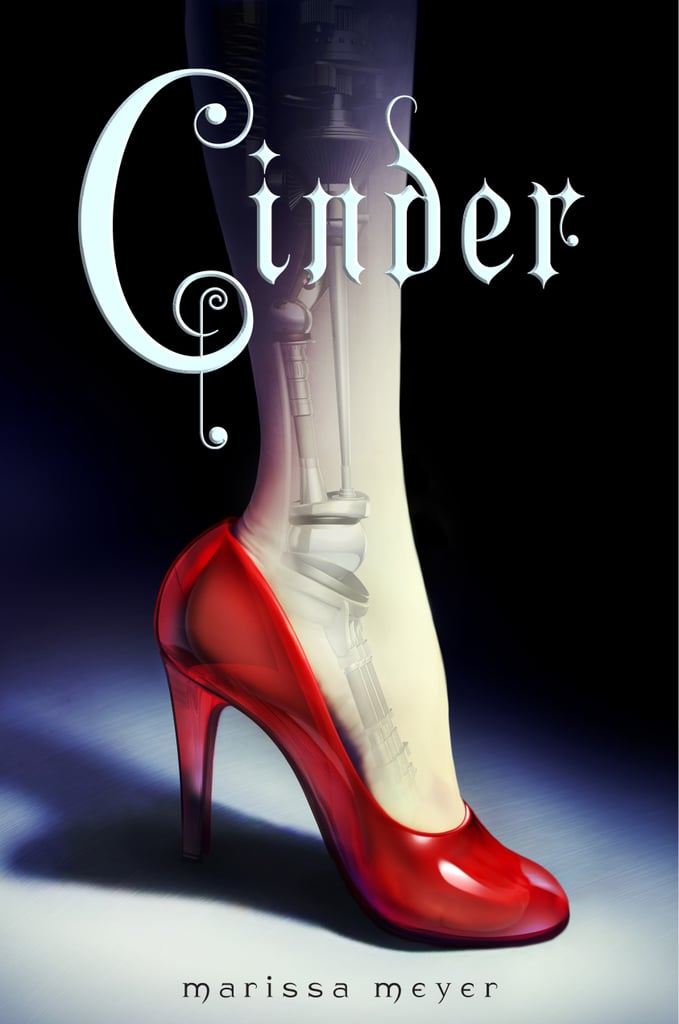 Marissa Meyer's 2012 YA novel Cinder [28] is the first book in her Lunar Chronicles series and a futuristic twist on Cinderella. Our POPSUGAR Smart Living editor Emily Co is a fan. She describes the plot: "Think a snarky cyborg Cinderella called Cinder who makes her living as a mechanic. Throughout her struggles, she keeps her cool, which is a herculean task given that she has to deal with a mysterious plague that's wiping out the population and a stepmother who hates her guts."
Cinderella on Broadway, 2014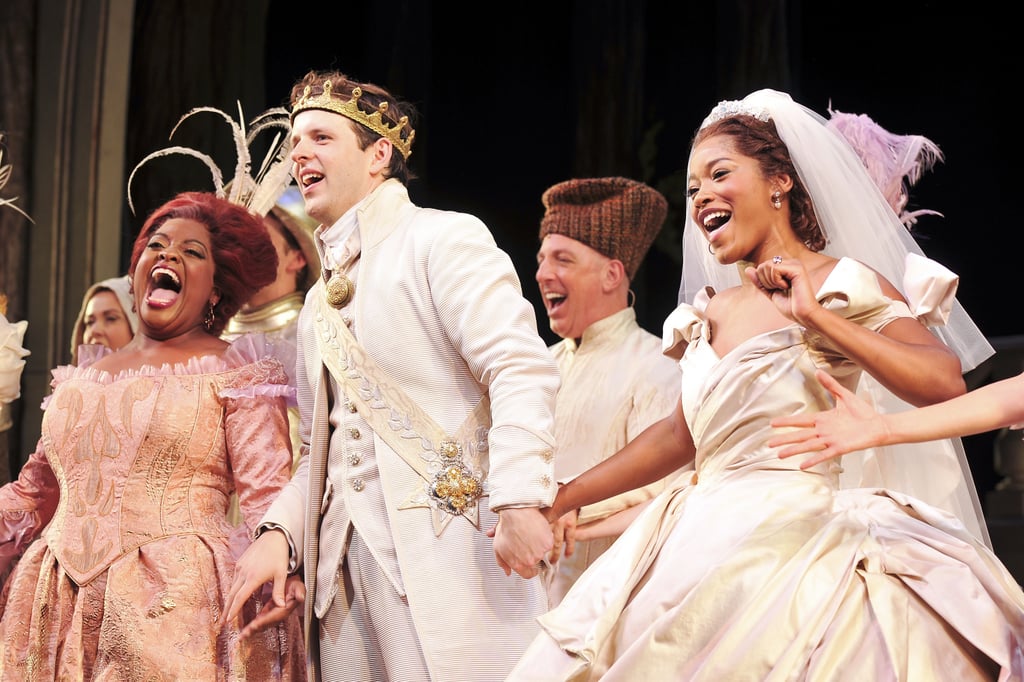 At just 21 years old, Keke Palmer made history [29] when she stepped into the glass slippers, becoming the first African American woman to play Cinderella on Broadway. She spoke to POPSUGAR Beauty [30] about it:
"I can't say it was a role that I always knew I would play. It did come as a surprise to me when it ended up being my first role on Broadway. I hoped for the opportunity to be on Broadway, but I never imagined it would be Cinderella."
Into the Woods, 2014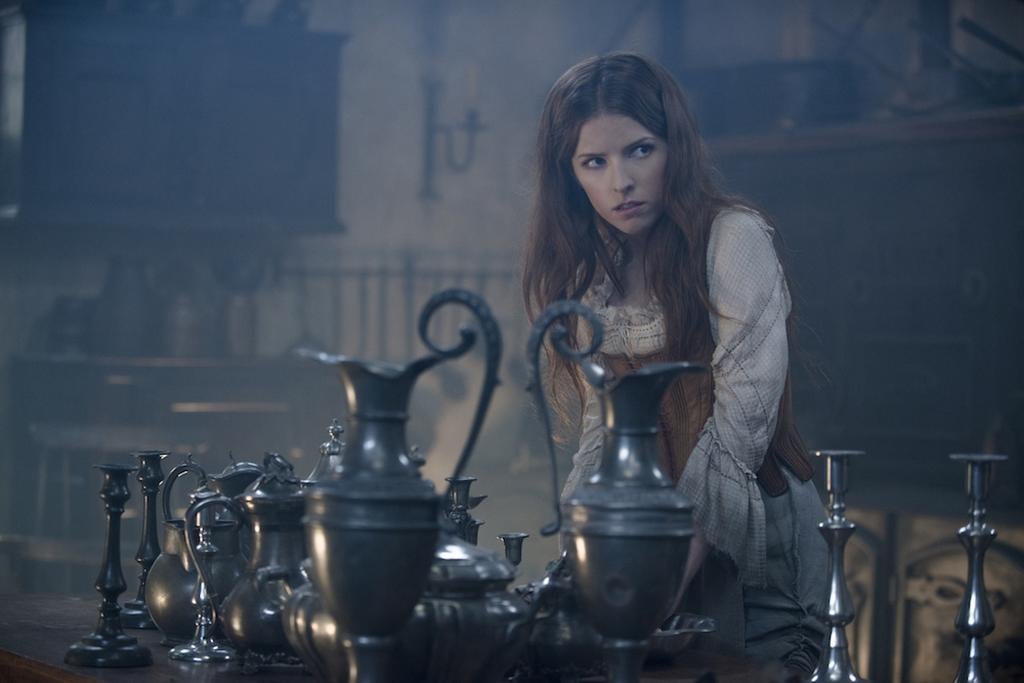 A big-screen version of the musical Into the Woods [31] is set to be out Christmas 2014, starring Anna Kendrick [32] as Cinderella and Chris Pine as her prince. See more photos from the film here [33].
Cinderella, 2015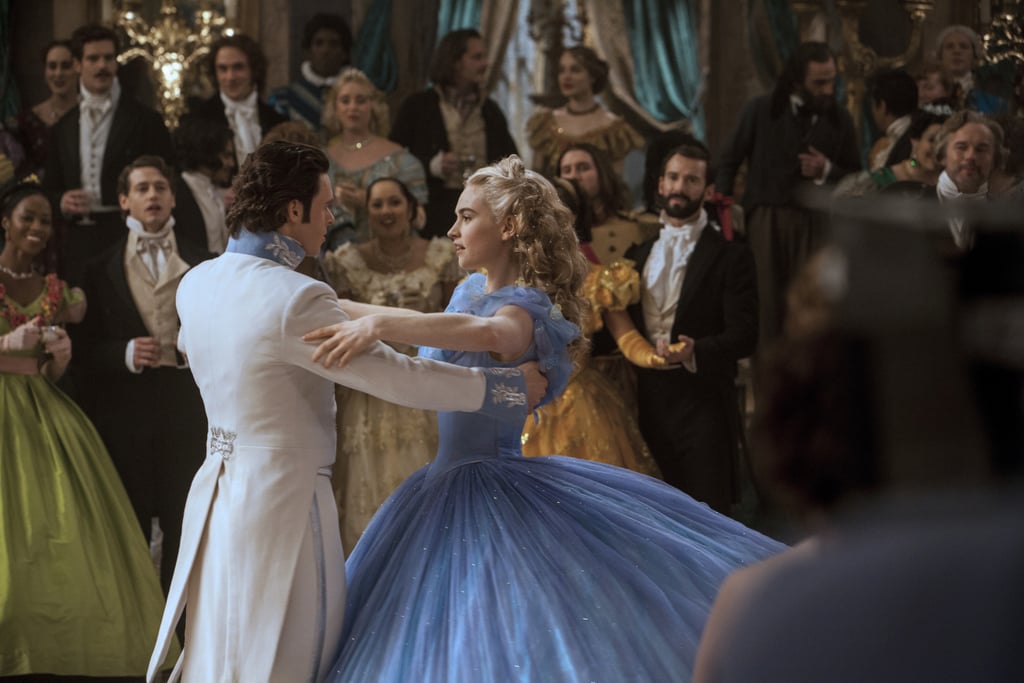 Downton Abbey's cousin Rose, actress Lily James, stars in Kenneth Branagh's live-action version of Cinderella [34] alongside Game of Thrones actor Richard Madden as Prince Charming. The Disney film — which also stars Helena Bonham Carter as the fairy godmother (amazing) and Cate Blanchett [35] as the evil stepmother — comes out this week.