Holiday Gifts For Your Friend With Benefits
Gift Ideas For Your FWB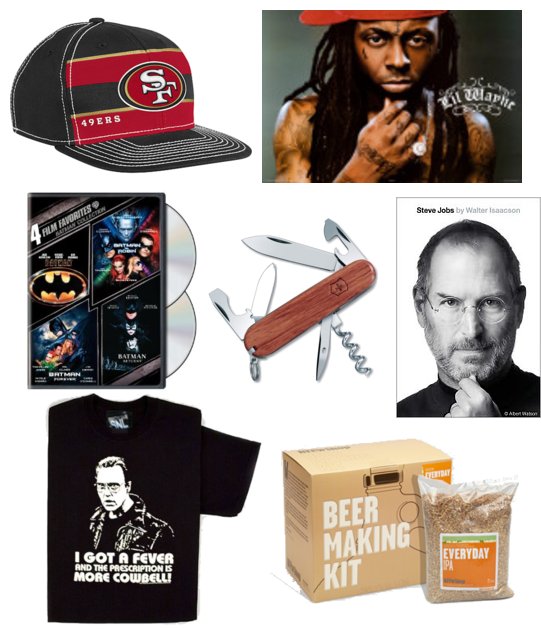 If you've been involved in a friends with benefits relationship for a few months, maybe you're considering getting your dude a gift for the holidays. Be prepared that there might not be a present under your tree from your FWB, but that's no reason not to spread the holiday spirit with a thoughtful gift. The best thing to keep in mind when shopping? Make sure the gift is fun and simple. Anything too over the top may give your FWB the wrong idea, or put you in an awkward position warranting a conversation about the nature of your "situation."
Always remember that a little humor goes a long way. Any fun graphic tee would be a great hit for a FWB. If your friend has a funny bone, or love of SNL, this SNL More Cowbell Walken T-Shirt ($26), paying homage to the great skit with Will Ferrell and Christopher Walken, will make him crack up. If your FWB is a superhero movie buff, he'll love the Batman Collection: Four Film Favorites ($15), equipped with four of the best Batman movies ever.
The biography of Steve Jobs is a perfect choice for your tech-loving lover. The book is based on more than 40 interviews with the late cofounder of Apple. A simple and thoughtful gift for a music lover is a "http://www.allposters.com/-st/College-Music-Posters_c79500_.htm?AID=1808260101/">poster of his favorite artist or band.
Maybe your hook-up buddy has a little bit of wild side? An awesome Hardwood Spartan Swiss Army Knife ($39) has all of the things he'll need whether he's out camping in the wilderness, or needing to open a bottle of beer at your favorite bar. It's a little bit on the pricier side, but if your dude is into a solid craft beer, he'll love this awesome Beer Making Kit ($65). It comes will all the ingredients you need to create a home brew in your kitchen. Who knows? Maybe you'll get to taste the delicious benefits of his beer-making labor.
And if all else fails, you can never go wrong with some quality gear from his favorite team. This San Francisco 49ers Sideline Hat ($25) is a different looking design that will help him show his support, while remaining stylish. Any other great gift ideas for a FWB? Share in the comments below!