Holly and Blake Bachelor Pad Proposal Video
Watch Blake's Bachelor Pad Proposal to Holly — and Michael's Reaction
Last night was the Bachelor Pad 2 finale, and who won the show wasn't even the most talked-about moment from the episode.
We knew that Michael Stagliano's partner and ex-fiancée, Holly Durst, is engaged to fellow Bachelor Pad contestant Blake Julian, but last night we got to see the proposal video along with all the other contestants and a studio audience. The only person who wasn't in the know? Michael, who was behind the stage and kept completely in the dark until being told with a camera in his face. Stay classy, Holly and Blake.
Watch the video of the proposal above, featuring Blake donning his signature Cheshire Cat grin and '80s-party-ready v-neck/plaid blazer combo as he and Holly enjoy a romantic, totally-not-staged date in a meadow on the top of a hill at sunset, with just the two of them — and an ABC camera crew.
And see how some of the pad's castoffs reacted to the proposal.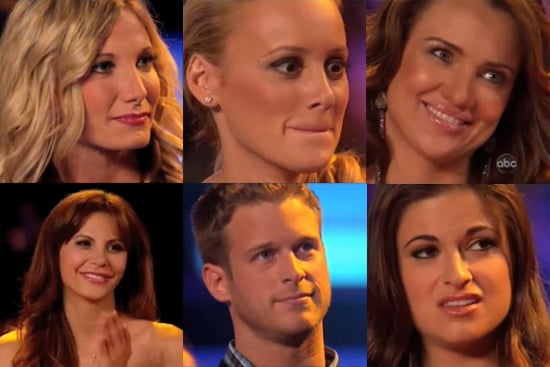 Our thoughts exactly. Now watch poor Michael get blindsided by a smirky-faced Blake and his ex-fiancée Holly's engagement news.