Honeymoon Registries and Other Wedding Gift Ideas
How to Gift Experiences to Newlyweds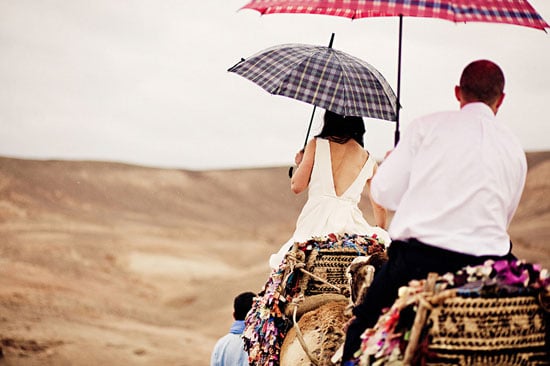 We asked our Facebook fans what you'd like to receive as an experience gift in lieu of a traditional wedding registry gift, and you gave some great ideas. While the gift of "eternal happiness" may be out of reach (although nice idea, Sarah!), we can at least provide newlyweds with some momentary romantic bliss with these presents that are more about making memories than making dinner in the kitchen. With our Facebook fans' help we came up with these tips for experience wedding gifts.
The honeymoon — I loved these ideas from Facebook fan Rebecca: "I would LOVE to have different 'experiences' bought for us for our honeymoon like a special dinner under the stars, or a couples massage on the beach . . . the cheesy kinds of things that we could never or would never get ourselves because we're too practical." On sites like Traveler's Joy and Honey Fund, guests can not only put money toward paying for the couple's honeymoon, they can also buy honeymoon activities like snorkeling, spa days, and tours.
Daredevil date — You know how in every Bachelor and Bachelorette season there are a handful of adventurous dates that result in the couple bonding over the experience and learning how to trust each other? Well, you can make that happen for a newly hitched twosome! One site that specializes in these types of excursions is Cloud 9 Living, which offers everything from hot balloon rides to sky diving to race car driving.
Museum membership — Talk about the gift that keeps on giving. On sites like NewlyWish, you can give a couple the gift of art for a whole year with a membership to their local museum. Many museums, like our neighborhood San Francisco Museum of Modern Art, offer gift memberships on their sites.
Keep reading for more experience gift ideas.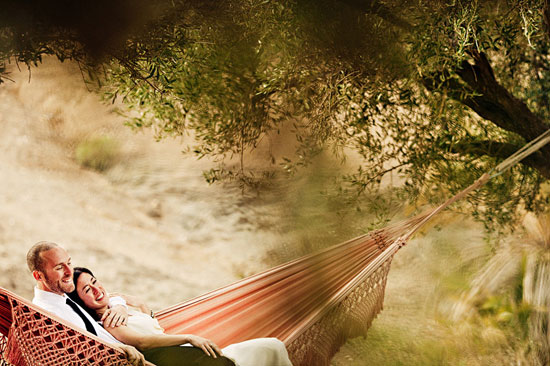 A trip for two — This could be something extravagant like Reina's dream gift of a trip to St. Tropez, but it doesn't have to be. Tatanjia gets to the heart of a trip gift: "Things that emphasize 'couple time' and require unplugging from things we do all day. A cabin in the woods, a hut on a beach, zero cell bars, no plug in outlets. Build fires, snuggle under blankets, reconnect. I hated it when hubby and I lost that to our tech-saturated and busy lives." Maybe you own a time share or a Summer cabin you could offer time at to the couple. Or maybe you pool your money together with some other guests and buy them a weekend vacation for their first anniversary or for their first Valentine's Day as a married couple.
Foodie night out — Whether the lovebirds are foodies-in-training or nosh connoisseurs, cooking classes and wine tastings are a fun, hands-on way to practice creating meals with a new partner in the kitchen. NewlyWish has wine and cooking offerings and kitchenware stores like Sur la Table offer cooking class gift cards. If the spouses-to-be are more about enjoying the meal than making it, a new website FoodieRegistry allows couples to register for restaurant dates.
Do you have any other experience gift ideas? Please share them in the comments!
Photos by Andrea Holm via 100 Layer Cake