Hottest Celebrity Bachelors of 2010
Who Is the Hottest Bachelor of 2010?
This year we've asked if you'd do, dump, or marry every kind of fella, from smoldering vampires to Upper East Siders. But now we'd like to know who's the hottest of them all.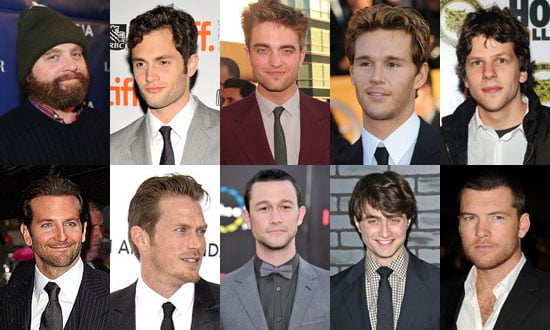 I've picked 10 bachelors from the bunch who've had a great 2010, including last year's champ, Robert Pattinson, and some new entries like True Blood's Ryan Kwanten, SATC's Jason Lewis, Avatar's Sam Worthington, rom-com king Bradley Cooper, and his Hangover costar, funnyman Zach Galifianakis.
Also up for grabs from this year's big-time blockbusters, The Social Network's Jesse Eisenberg, Harry Potter, er, I mean, Daniel Radcliffe, and Inception's Joseph Gordon-Levitt. So I'm wondering, who's thawing you out this chilly holiday season?