Hottest Democratic Politicians of 2012
Best of 2012: Who Was the Hottest Democratic Politician of the Year?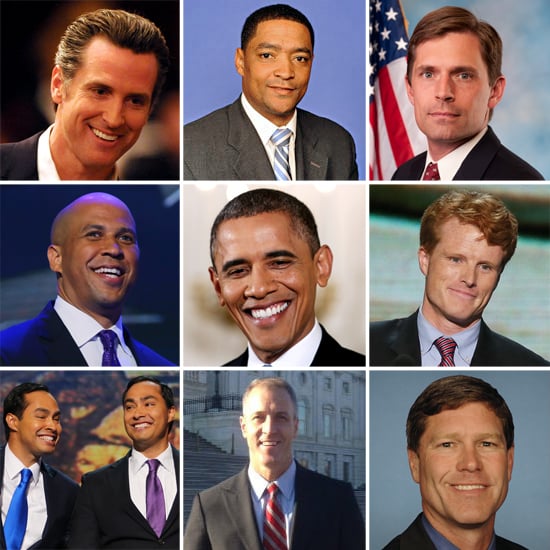 We've had our eye on politicians from both sides of the party line, but today we're checking out the good-looking Democrats. From mayors to the president himself, there are some attractive Democratic politicians in the good ol' US of A, many of whom had a not-too-shabby election year. Of course, the main man, President Barack Obama, had something to smile about when he was reelected this Fall after a grueling campaign against Mitt Romney. Some of his supportive DNC speakers also made our cut of cuties, like Joseph Kennedy III, who was elected into the House of Representatives this November, swoon-worthy Mayor of Newark Cory Booker, and Texan twins Julian and Joaquin Castro. Weigh in now on which Dem had you drooling this year!