Hottest Republican Politicians of 2012
Best of 2012: Which GOP Politician Wins Your Vote For Hottest of the Year?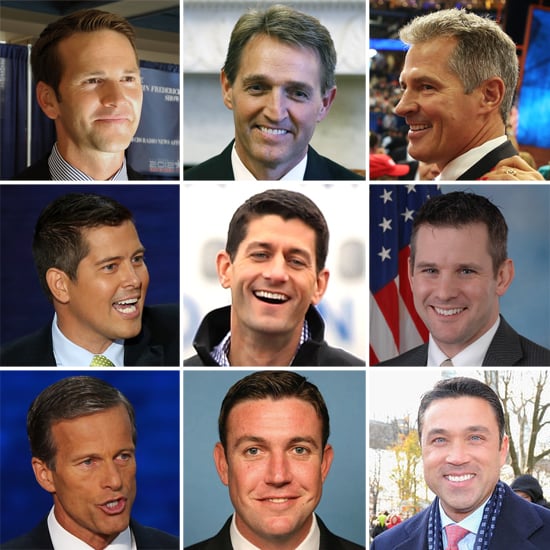 While it may not have been a good election year for Republicans, it hasn't affected the good looks of the party's hot politicians. Fine fellas in office like Mitt Romney's VP pick Paul Ryan and Men's Health cover stud Aaron Schock have shown us that they have sexy bodies under those conservative suits. And even if you disagree with recently defeated Massachusetts senator Scott Brown, you have to admit he's pretty smokin'. South Dakota junior senator John Thune may be appealing if you're into salt-and-pepper-haired politicians, but there are also a crop of young cuties like Sean Duffy, Adam Kinzinger, and Duncan D. Hunter to choose from. So who's it going to be?