How Adriana Lima Preps For Victoria's Secret Fashion Show
Adriana Lima Gets Frank About Prepping For Angel Duty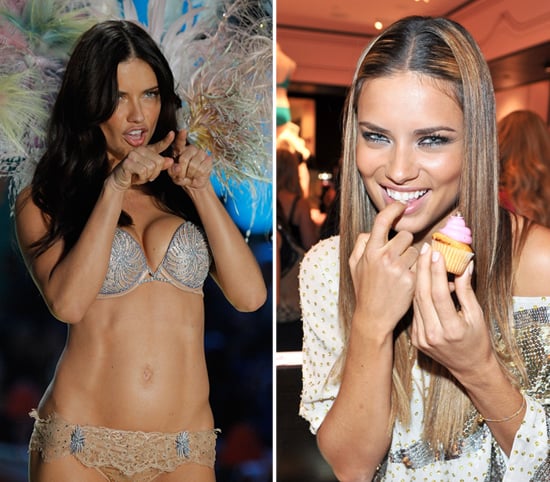 After learning how Adriana Lima preps for the annual Victoria's Secret Fashion Show, I'm surprised she can support her angel wings. The lingerie model gave the Telegraph a very specific description of her dieting and exercise regime and it's anything but glamorous. In fact, it sounds downright dangerous, but Adriana acknowledges that she has a nutritionist monitoring her. The paper explains:

Lima drinks a gallon of water a day. For nine days before the show, she will drink only protein shakes — "no solids." The concoctions include powdered egg. Two days before the show, she will abstain from the daily gallon of water, and "just drink normally." Then, 12 hours before the show, she will stop drinking entirely. "No liquids at all so you dry out, sometimes you can lose up to eight pounds just from that," she says.
No solid food . . .or water? Meanwhile, she's working out twice a day. Adriana is making it clear that she has to practically torture herself to attain the runway look. Do you think it's helpful that she shares this reality?