How to Avoid Burning Out
6 Cool Ways to Avoid Burning Out
At 35, an exhausted Drew Barrymore feels it's time to stop burning the candle from both ends of the stick. The actress says she's been "so aggressive about living life to the fullest and being plugged into everything" that she finally "ripped the plug out of the wall and put it on the floor for a while." Her need to disconnect echos that of a recent Group Therapy post in the TrèsSugar community. A reader needed advice about how to return from vacation without feeling overwhelmed by all the obligations awaiting her. We all know it's hard to work hard and stay sane. Here are some simple tips to help you unwind.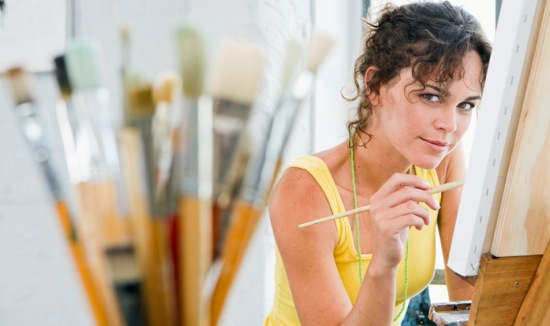 Do something around the house that doesn't require technology, like painting, reading, or writing in your journal. You'll be surprised how foreign — and relaxing — it feels.
Keep work at work. With BlackBerrys, iPhones, and everything else it's easy to keep working on our own time. If you're job requires that you read your email outside the work day or on the weekend, set aside a time to do it, instead of checking constantly.
Get the rest after the jump.
Mix up your workout routine. If you worry about making it to the gym every day try yoga, a walk around the neighborhood, or a team sport instead.
Take your vacation time. Traveling, spending time with family, or simply taking a break is a great way to get a new perspective. Plus, a burnt out employee is not a productive employee. If you take vacation regularly, you'll learn that you probably don't miss much while you're gone and will catch up quickly once you get back.
Have a nighttime ritual. A cup of mint tea or a warm bath can help you relax and get a good night's sleep.
Avoid boosting your energy throughout the day with caffeine. Replace it with a brisk walk or a chair massage.
Any ideas to add?