How to Avoid Jealousy in a Relationship
6 Tips to Nix Jealousy in Your Relationship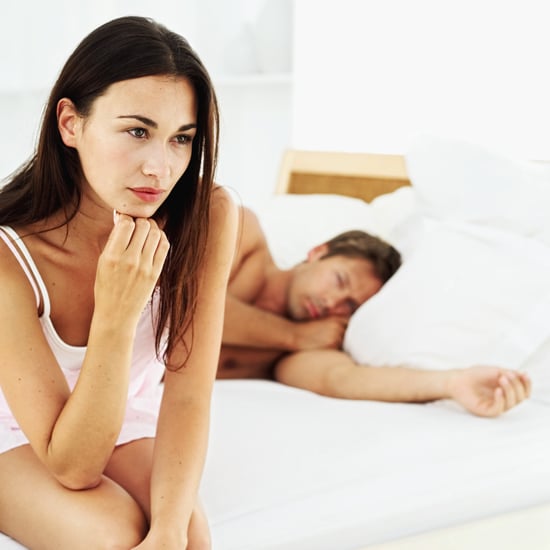 There's nothing quite like the green monster to zap the romance right out of your relationship, so do yourself a favor and ditch the jealousy. It's easier said than done, of course, but acknowledging the issue is half the battle. Worried that jealousy might wreck your relationship? Follow these tips to nix the negativity:
If you're jealous . . .
Be sure to focus on your own schedule. If you're regularly stressed about what he's doing, where he's going, or who he's seeing that probably means that you need to be busier yourself. Next time he heads out for guys' poker night, invite over your pals for a wine tasting.
Recognize where your feelings are coming from. Before you lash out or say something that you may regret, take a step back and see what the true issue is — boredom? Loneliness? Try to solve your own problems before you create a new one in your relationship. Join a class to meet new people or pick up a new hobby that makes you feel better about yourself.
Create more time for your relationship. Truth is, you may just wish that you were spending more time together. If that's the case, go ahead and pencil in a romantic date night for every work event or family day. When you amp up the romance, you'll feel more secure, so your jittery, jealous feelings can finally calm down.
If he's jealous . . .
Whatever you do, try not to get defensive right away. The more you try to fight back, the more heated he'll become. Instead, acknowledge how he feels and try to put yourself in his shoes. Chances are, he may just want to feel understood.
Try to make him feel special. If he's upset over your friendship with a co-worker or another guy, consider easing up on how much time you spend with that person. If he feels like you're growing distant, get back to the little things. Write him notes, surprise him with a date, or cook up his favorite dinner to remind him how much you care.
At the end of the day, be willing to compromise. Relationships are a two-way street, so accept the fact that you may need to make some lifestyle changes. Even if your intentions are good, if something is making him uncomfortable, you need to have an honest, sympathetic conversation to see how you can make it better.
Ever struggled with jealousy in your relationship? How did you handle it?