How to Break Up With a Friend
Questions to Ask Yourself Before a Friend Breakup
Breaking up is hard to do, but at least we have lots of examples to follow, not to mention breakup songs, movies, and clichés ("it's not you, it's me"). Researchers at Manchester University say friend breakups are harder: not only do women feel guilty about cutting ties with friends, but these breakups lack the cultural norms, patterns, and expectations that come with breaking up with a mate.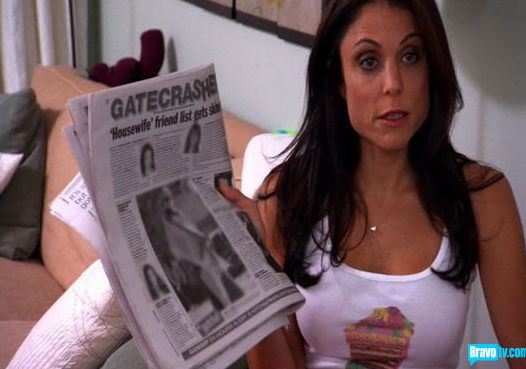 Before you decide to end a friendship once and for all, take some time to ask yourself these questions.
If you're fighting . . .
Is this worth ending the friendship over? On this season's The Real Housewives of New York City, Bethenny and Jill seem poised to end their friendship over a few petty points — e.g., Bethenny telling Jill she needs to "get a hobby." Ask if your fight is a symptom of a larger problem or something you can move past.
Do I want to make up? If the fight seems surmountable, arrange a time to meet in person and talk once the initial ugliness has died down. Be honest about what made you angry or hurt your feelings; it will make things much easier if the friendship survives.
Is it a symptom of a bigger issue? A fight that seems petty on the surface could be a symptom that you're growing apart or in an unhealthy relationship.
For more questions to ask yourself,
.


If you feel you're growing apart . . .
What would I lose if I gave up this friendship? Evaluate your life and what you and your friend both get from the friendship, as well as why you became friends in the first place. If neither of you seems to be getting much from the relationship, there is nothing wrong with deciding it's time to move on.
Can I gradually pull away? If you think you're growing apart, your friend may feel the same way. Try slowly distancing yourself, stop initiating phone calls, and see if the friendship ends organically.
Do we really just need a break? If you and your friend are getting on each others' nerves but aren't sure whether the friendship is worth giving up on, try taking a break and seeing how it feels without that friend in your life.
Is this relationship unhealthy? Just as a romantic relationship can be unhealthy, a friendship can be toxic if your friend is untrustworthy, manipulative, or making you feel worse, not better, the majority of the time. Dare I say, you can even make a list of why you want to end the friendship; it may offer some perspective on whether the relationship is unhealthy or if you are overreacting.
Have you ever broken up with a friend? How did you handle it?
Photo Courtesy of Bravo