How to Break Up Nicely
8 Things to Remember When Breaking Someone's Heart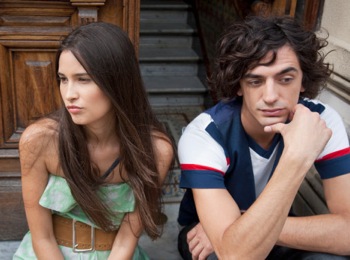 Yesterday I asked you all: what's the nicest way to break up with someone? Some readers were stumped, suggesting that there really isn't a kind way to end a relationship. Still many of you offered sage advice curated from both sides of a breakup, so I came up with eight tips to guide you should you need to pull the plug.


Don't delay. If you've made up your mind, do your soon-to-be ex a favor and end things instead of going through the motions.
Accept the positive. If you sincerely say: "We had some great times and you taught me a lot, but I need to move on," the dumpee will feel that time spent together was not wasted.
Don't try to make your partner break up with you. This is immature and infuriating for the other person. If you want to end things, please don't do it by picking fights, breaking plans, and ignoring phone calls.
Avoid cliches. "We can still be friends" sounds lazy and insincere.
Do it in person. Ending a relationship via text, email, or phone calls is dismissive.
Be honest. Don't make up excuses, instead offer your reasons and answer any questions the best you can.
Don't give false hope of getting back together. It's not fair to suggest that the breakup is just a break if you know it's over.
Take some time. While you're technically free to date post-breakup, it's respectful to wait at least a couple of weeks before you start to seriously play the field — especially if your hookups will get back to the person you just broke up with.
Did I miss anything?