How to Be Confident in the Bedroom
5 Easy Ways to Boost Your Bedroom Confidence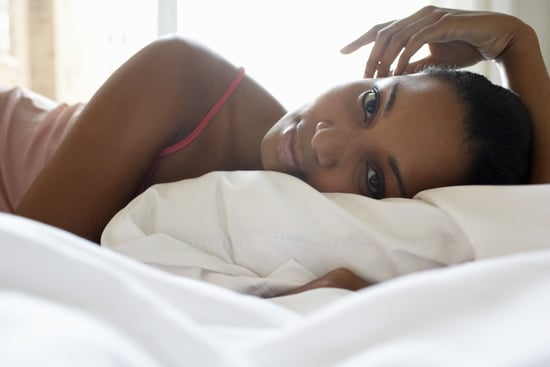 Being intimate with another person can bring out a wide range of awkward, unwelcome insecurities (just ask Girls star Lena Dunham), but if you're struggling with confidence, just a few quick shifts in your routine can be enough to kick self-doubt to the curb. Not feeling so hot about your bedroom abilities? Check out these five easy ways to boost your courage and get in the mood:
Know that clothes matter. When you dress up, it can have a major impact on how you feel about yourself — and undergarments are no exception. If you're sporting an old, not-so-cute pair of underwear, you probably won't feel too great about showing them off. To get in the mood, choose clothing that you want to be seen, whether it's a pair of cheeky boy shorts or an all-out silk-and-lace number
Share and receive tips from friends. Not quite sure what you're doing? Don't be embarrassed to reach out and learn from your pals. By talking to a friend you trust, you'll let her know that you respect her opinion while taking the mystery out of whatever it is that you're worried about. Even better? You can give her a few pointers, too.
Have an honest, candid conversation. For one thing, confidence can't exist without trust. Plus, if you don't know what your partner's looking for, you won't be able to give it to them — and vice versa. Open up a sincere, thoughtful dialogue to discuss what you're both comfortable with and what you want from each other. Knowing that the two of you are working together will make everything feel more intimate.
Vocalize what works and what doesn't. If you're busy pretending that you're into it, you definitely won't be putting out the positive, self-assured vibe that you're hoping for. Whether you bring it up before, during, or after, it's important to speak up and be honest about your bedroom preferences. Otherwise, you'll end up feeling more and more insecure about the physical connection.
Step outside your comfort zone. Taking risks, however large or small, can do wonders for your confidence. Being a bit bolder in the bedroom can make a major difference in how you feel about yourself, so go ahead and try something new. Even if it doesn't go quite as planned, taking that chance is sure to spice things up and give you the courage to try again.