How to Create a Romantic Mood
Create a Romantic Night: Casa's Tips For Setting the Mood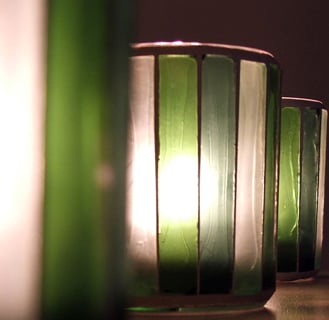 Yum gave us tips for keeping dinner casual on Valentine's Day, and now Casa is here to help turn our everyday houses into romantic escapes without losing our minds or blowing our budgets.
CasaSugar editor Elka Karl has six tips for getting every room in your home (at least the ones that matter) romance-ready.
"Don't try to do a deep clean before your Valentine's Day at-home date. It'll just exhaust you. Instead, stack clutter out of your view (such as in a closet or drawer) and then turn the lights down low so you aren't distracted by any residual dust bunnies. Light your night up with sandalwood candles, since the scent is known to be an aphrodisiac for both men and women."
"Get intimate. Forgo the dining table if you're doing dinner at home and create an on-the-floor intimate dinner for the two of you. To make it even more alluring (and fun), set up this romantic Valentine's Day fort. You can get more inspiration from my holiday dinner and a movie tablescape."
"I cannot emphasize the importance of fresh flowers for setting the mood of the evening. Even if you just buy a few bouquets of grocery store blooms, a little arranging can add a beautiful touch. My favorite go-to source (ladies, forward this post to your significant others so they'll get the message loud and clear) is Organic Bouquet."
Read the other three below.
"Want to go for something truly sexy in the bedroom? I have two words for you: silk sheets."
"For a spa-like evening, try re-creating a bathroom similar to this one."
"And in my book, no bauble or expensive present comes close to the sweetness shown in something truly handmade and from the heart. For that reason, yes, go ahead and get your sweetheart something beautiful or sentimental or longed for this Valentine's Day, but add a homemade card, or a beautiful letterpressed card, filled with sweet nothings and remembrances from favorite days spent together, to the gift."
Source: Flickr User scottog