How Did You Meet Your Future Husband?
How Did You Meet Your Future Spouse?
A recent Match.com study of 11,000 people found that the number one way people meet their future spouse is through work or school. Next up? Mutual friends or family . . . so I guess having nosy parents isn't so bad! And a surprisingly large amount of people — 17 percent, or one in six — met their mate on an online dating site.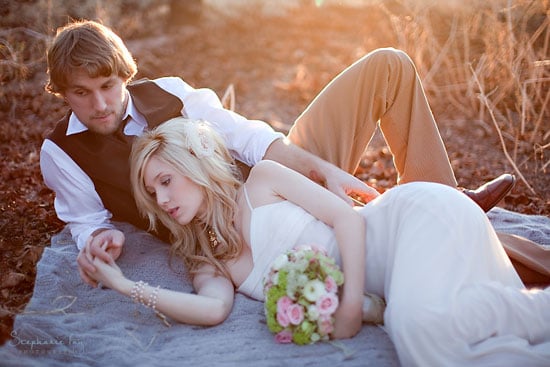 I see some major commonalities in meeting your future spouse at work, school, and through mutual friends. A big one is the comfort zone factor. By having co-workers, classmates, and/or friends in common, you feel like this isn't a complete stranger off the street; this is someone who's already hit it off with people in your life. Along the same lines, there's more of a chance for you start slowly, building up a friendship first before taking it to the next level, in these types of relaxed, day-to-day interaction-filled scenarios. Unlike, for instance, when you meet someone at a bar and it's all about that first impression.
Another biggie, and this is where online dating sites come in, is having things in common. With dating sites, you automatically see what someone's likes and dislikes are; and in an office or school environment, even if you don't have identical interests, you do have shared experiences. But I'm wondering, how did it go down for you?
Photo by Stephanie Fay