How to Find a Real Man
How to Find a Man Among the Boys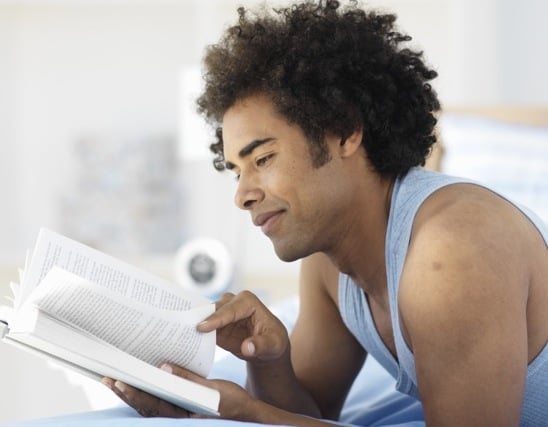 Extended adolescence is making it sometimes challenging to pick out the men from the boys. "On the road from kid to adult, some men seem to stall out halfway," notes Julie Fishman, coauthor of The Little Black Book of Big Red Flags. We asked her to share her expertise, and she provided us with these tips to help single women navigate the dating seas and find "a fearless captain, rather than a lowly deck hand."
A man . . .
Reads books — not magazines, not websites, not Twitter feeds — books.
Can balance a checkbook and doesn't owe $357 in overdraft fees.
Likes NASCAR, but realizes he shouldn't quit his job to train for Daytona.
Doesn't consult his mother on every decision he makes.
Is straightforward regarding your relationship — you don't have to spend hours wondering "What are we?" or "Is this going somewhere?"
Has friends who are stand-up guys who are in, are looking for, or at least condone long-term relationships.
Is well-groomed and doesn't sleep on a torn mattress with Doritos mashed into the seams.
Can control his hormones and knows his way around the female physique.
Is confident — and totally sexy — with his salt and pepper hair.
Do you agree with Julie's definition of a man?
For more advice on dating red flags, check out our series with the authors, or pick up their book The Little Black Book of Big Red Flags.