How to Get Tested For HIV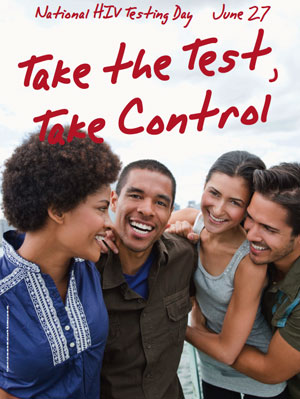 Today is National HIV Testing Day, and since 40 percent of people with HIV are not diagnosed until they already have AIDS, early detection of HIV is key to keeping yourself and your partner safe from the devastating disease. If you've had unprotected sex and aren't sure how to get tested, here are some tips.
You can choose to take the test anonymously or confidentially. Anonymous tests won't be in your medical records, while confidential tests will be available only to health care professionals.
Find a local testing location on the CDC's website. Or you can use a map like the one on the NHTD site to find testing events for the awareness campaign. For instance, these are the testing events in California.
There are several different ways to be tested for HIV: the standard blood test, the rapid HIV test that can have results ready in 60 minutes, the home blood-sample collection test that sends the results anonymously to a lab, and the oral HIV test that still must be verified by a blood test. Note that you might get a

false

if tested too soon after contact.
You can find out more about HIV testing here.