How to Get a Turned-Off Woman in the Mood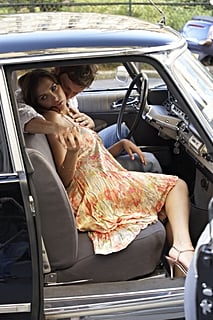 I'd rather be complicated than simple, but that doesn't make life easy. We as women are the more complicated sex. Why, when, and how we're turned off or on can seem like a mystery to men and ourselves, but often it has more to do with what's going inside our heads than outside our bodies.
Among Science Daily's 10 things men need to know about women, one is that women are easily turned off. For a woman to have an orgasm, all must be right in her brain. Anger, stress, or physical discomfort (like cold feet) can keep a woman who wants to be in the mood on the sidelines.
Since most of a woman's brain shuts off when orgasming (except for the cerebellum, which controls movement), it makes sense she'd need a clear head to get there.
The best advice? Researchers suggest men focus on 24 hours of emotional and physical foreplay before sex. Now that is news he can use!