How to Be a Good Ex-Girlfriend
4 Tools You Need to Be Your Best Ex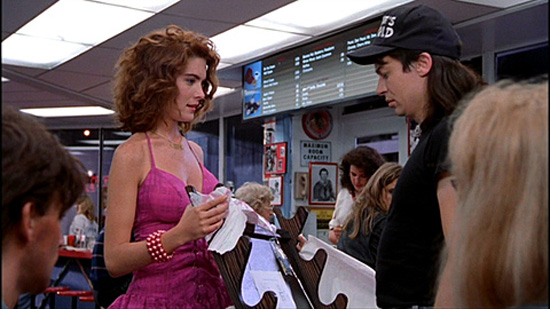 Remember Stacy, the psycho girlfriend in Wayne's World? We've all been there once, well hopefully not that bad, but spare yourself the constant self-deprecation and dating horror stories for years to come. It's over. It's hard. It's time to be a strong surviving sister. Instead of crying over your ex and rolling up in the fetal position for many weeks to come, wouldn't it be amazing for your friends and loved ones to be impressed with how well you're handling this whole thing? Here are some tools to help you be the best ex you can be.
Realize you can't be friends right away. In theory, it sounds like a great idea. You're close. You've spent a ton of time together. There's still some kind of love there. But in order to move on for real, you've got to cut off ties to your ex. This means no check-in text messages or calls. You're going to see things everywhere that remind you of the relationship, but please, hold back from telling him those things. It will only make it look like you can't move on and you don't want to give him the wrong idea! Giving yourself the chance to get the space you need will be so beneficial in the long run.
If you meet his new lady, be kind. If you live in the same city, or you have the same crew of friends, your paths are bound to cross. You're not dating anymore and you're each free to see new people. Hopefully it won't be in your face constantly — since you need to get some space! — but if you happen to see a girl he's out with, or you know he's connected to, do your best to keep some distance. If he goes out of his way to introduce you, or you're hanging out with the same people, play nice. You don't have to cozy up to this chick and be her best friend, but everyone will appreciate your poised efforts.
Stop calling his friends and family. If you had a solid relationship, chances are you've become close with his family and friends, but hashing out the details of your breakup with these people is not a healthy option. If you really appreciate them and respect their feelings, try not to put them in between everything. They'll probably call your ex and ask what's going on. Then he'll call you and tell you to stop badgering everyone. And the vicious cycle of fighting continues . . .
Just say no to stalking. Unless you were constantly following up on his whereabouts or doing a drive by past his normal haunts, it was pretty easy to stay away from stalking before we lived on Facebook and Twitter. It's too easy these days to check out his pictures, location, and who's writing on his wall. Hold back and don't unleash the crazy. If you have to go to extremes, block his page. You've got to take care of your head. In the same sentiment, don't put up crazy and depressing statuses on your social networking pages. There's nothing more bizarre or depressing. Facebook and Twitter are not places to air your dirty laundry. Trust me on this one. You never know who is looking.
Any more tips to share from the dating trenches? Add them below!