How Has V-Day Changed as Your Relationship Progresses?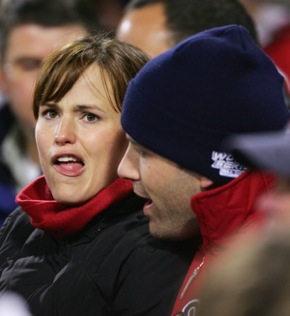 If you've just started dating someone new, you might hope your budding relationship blooms into a few red roses for Valentine's Day. But once you're together for years, romance can take on a different purpose. Jennifer Garner, who will likely be weighing in on love for a while thanks to her new movie appropriately named Valentine's Day, recently discussed how the holiday has changed for her and husband Ben Affleck. She said:

"It's a day where you're forced to . . . talk about the fact that you love each other and why you got to get married in the first place — restart things."
It sounds like Jennifer and Ben take Valentine's Day a little more seriously now they're married, but I can see a long-term relationship having the opposite effect too. How has Valentine's Day changed for you as your relationship moves well past start?