How to Have a Summer Fling
How to Enjoy a Hot Summer Fling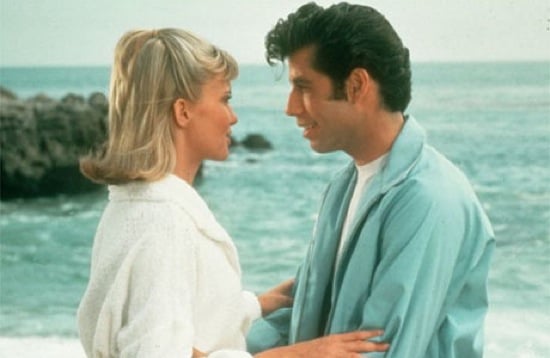 Forget romantic couples getaways. With its long days, hot nights, and opportunities to take time off for an adventure, Summer might be the best season to be single. Whether you plan to plop on a beach with your best girlfriends, explore a European city with your sister, or even have a full-on family vacation scheduled with the whole clan, there's always hope for a steamy Summer romance. Relaxed and free from everyday stress, you'll be open to letting fate run its course as you get to know someone you never would have met in your normal life. And without the pressure to determine the relationship, you can keep things light and fun. Below you'll find six tips to help you make the most of a Summer vacation fling.
Test out the local delicacies. If you're headed to the south of France or a beach town in Spain, take a Summer fling as a chance to practice your foreign language skills between make-out sessions. Even if you're staying stateside, hooking up with the local in your vacation destination will give you an inside experience a tourist could never have.
Find friends with benefits. While on a vacation with your girlfriends, find a group of guys you can all hang out with. Even if there isn't a love connection with everyone in the gang, it will make your romantic adventure more fun for everyone and might spark lifelong friendships, or at least some Facebook friendships.
Go outside your comfort zone. Do you refuse to date bartenders in your own city? Maybe you have a strict six-foot height requirement for your potential mates. Ditch your long list of dating rules and regulations while you're on vacation, since the relationship has an expiration date anyway. You'll probably realize how silly they were and never go back to them!
Keep your priorities straight. Finding someone to hold hands with on the beach or cuddle with back at the hotel should not be the purpose of any single girl's vacation. You'll want to have quality time with your friends, family, or whomever you traveled with in the first place. If you do meet a special someone, keep in mind he was a complete stranger mere days ago.
Stay realistic. You might think your Summer fling is handsome, funny, smart, and sexy, but that doesn't mean you're meant to be together forever. Think of it like The Bachelor — sure it's easy to fall in love in paradise when you're not faced with any of life's real challenges, but once you get back to the real world you might realize there were a lot more details you needed to know about this person. Remembering that should help you keep some perspective and manage your expectations postvacay.
Be safe. This goes without saying, but if you end up having sex, be sure to use a condom. If you're going to a remote resort or don't plan on having access to a car or store, pack some ahead of time just in case!