How to Host Out-of-Town Guests Without Going Crazy
How to Host Out-of-Town Guests Without Going Crazy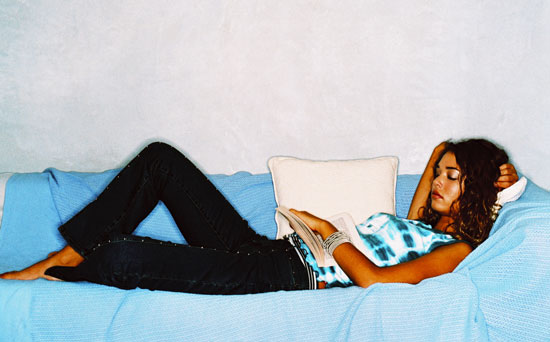 Whether you live in a large home or a tiny apartment, opening your doors to guests can test any girl's patience. Living in a popular tourist destination like San Francisco, my futon hosts a steady stream of family and friends worn out from a day exploring the city. With Summer in full swing, I'm sure you may play travel guide yourself to some vacationing acquaintances staying at your pad. Here are five tips to keeping your sanity and relationships in tact!
Ask your guests ahead of time what they really want to do, and then plan accordingly. If they want see an art exhibit in town, search out a deal on tickets for a day that's convenient for your schedule. If they have a restaurant in mind, book a reservation so you don't have to scramble at the last minute. Setting your expectations accurately in advance will also help you stay sane.
Do a walk through when they arrive. Show them how to close your shower curtain so your floor doesn't get soaking wet and you don't get inevitably annoyed. Point out the food they're free to eat, so they feel comfortable and you don't feel resentful when they go through your fridge.
When you're straightening up before they arrive, clean out some space you can dedicate to them. Whether it's a shelf in the bathroom or some room in your hall closet for their suitcases, clear out the room ahead of time so your place doesn't feel too cluttered with their possessions.
Pencil in some alone time. Don't be afraid to opt out of a dinner to make sure you get some time in your apartment alone. Or opt in to a work function so you have a reason to socialize with people other than your visitors. Whether it's a girlfriend or your parents, they'll probably appreciate some time to themselves, too. And if you want to go the extra mile, make an extra set of keys to guarantee they have some independence.
Plan a night in, perhaps on their last night. By the end of a visitor's stay, you'll likely be worn out. So instead of pushing through one more night of cocktails and heavy restaurant fare, relax at home by ordering in or making a healthy dinner. And next time you find yourself staying at someone's place, offer to do the grocery shopping, and then cook for your hostess on your last night!