How to Make a Man a Better Lover
5 Steps to Making Your Guy a Better Lover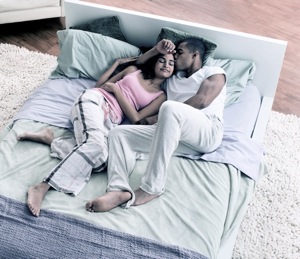 Like with sports or a new job, people can only improve sexual skills with practice and a helpful coach. Dr. Ian Kerner, author of She Comes First: The Thinking Man's Guide to Pleasuring a Woman, says that the key to helping your man become a better lover is "encouraging and enticing him to go beyond his current repertoire." So how do you do that? Dr. Kerner offers specifics to try, along with tips on how to introduce them into your sex life:
Play as a Team: "Sure you may take turns pleasuring one another, but overall the goal is a mutual experience and shared pleasure that connects you as a couple. So, it's critical you make sure he feels encouraged and not like he's fulfilling a task. Consider your body language when he does things you like – do you moan, let out a giggle, arch your back, and set off other signs to tell him he's on the right track? Tell him too when he's doing something you like. Positive messages need to be reinforced both mentally and physically — so when something feels good, let him know with your body and your words, and the same thing applies when something could feel better."
Play Tour Guide: "Body language and bedroom talk can help, but some guys need turn-by-turn directions, so don't be afraid to show him the way. Find playful and erotic ways to show, even instruct him a little. You can guide his hands around your body, highlighting how you like to be touched on your more sensitive areas. Don't stop there — do the same by showing where and how you like him to kiss or lick, or to use the 'toys' you keep in your nightstand. And keep in mind, it's not just what you do, or where you do it, but also when you do it. The more aroused a guy is the more his body, and yours for that matter, is going to respond to more intense types of touch and stimulation."
Get the rest, after the jump!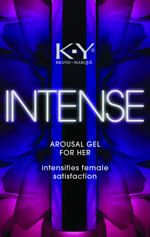 Try Something New: "To reignite that spark, think about incorporating something new that excites you. If your guy is into it, doing something different will encourage him to "up his game" and explore what would help really turn him on. You can try erotic massage or other things that encourage touch and heighten pleasure. K-Y Intense Arousal Gel for Her, for instance, is a female arousal gel you can surprise him with in the bedroom. When he applies it to you, it will heighten your pleasure and sensitivity."
Fantastic Fantasy: "If you want your guy to bring his A-Game, you've got to make him feel like it's the playoffs, not just another Sunday tossing around a ball in the backyard. Try a little dirty talk in bed and get him to open up about his fantasies. Some of them may be things you're even willing to fulfill. Others you may not, but as long as he doesn't feel judged, he'll be turned on by being able to share his thoughts, and it will get him going for the activity to come. If you're shy, tell him you had a really sexy day-dream about him, and you can even act a little bashful while you tell him — it will make it all the hotter!"
It's How You Position It: "Don't assume that whatever position you've been doing it in is the one for maximum pleasure. Lead him during sex into trying new positions until you find one that you like. Not only will it change things up, but you may find the angle that gives you added pleasure and gets him to give it all he's got. Also, keep in mind that different positions have different emotional connotations. For example, even though missionary position is not the position most likely to lead to female orgasm, it is the most popular position around the world — and that's because the eye-contact and intimacy it connotes. Female superior (woman on top) often connotes female dominance, while doggie-style gives a guy a sense of dominance. So keep in mind that a position often helps us express an emotion or feeling."