How Much Do You Pay For Your Birth Control?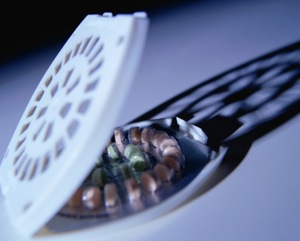 This month, lawmakers will meet with a panel of experts to decide whether birth control should count as preventative medicine, and therefore be free under healthcare reform.
One doctor tells NPR: "Contraception rivals immunization in dollars saved for every dollar invested. Spacing out children allows for optimal pregnancies and optimal child rearing. Contraception is a prototype of preventive medicine."
While you can't dispute that the pill prevents babies, some worry that this sort of logic could lead to taxpayer money paying for abortion (although making birth control more readily available would theoretically lead to fewer abortions). Other opponents don't consider contraception health care, but a lifestyle choice since pregnancy is not an illness.
I'm curious, if those in favor of covering birth control win out, how much would you save a month? Would you consider switching to a more expensive option, like an IUD, if your insurance covered the cost?