How to Officiate a Wedding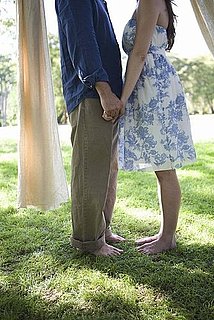 Just about anyone can officiate a wedding. Survivor host, Jeff Probst, conducted Jenna Fischer's wedding earlier this month, and, as a layman officiate, he probably followed this very process.
Getting the certificate is easy. The most common place to get ordained for free is the Universal Life Church. It may be better known for its website than its church, but it's legal and official nonetheless. Fill it out and send it in, and in two weeks you'll receive a credential to perform weddings, baptisms, and funerals as well as the ability to absolve others of their sins. Am I serious? Technically, yes.
When it comes to weddings, there is a separation of church and state in the US. And the real stickler is the state. Contact the county clerk or the local government agency (usually the Department of Health or a marriage bureau) that issues marriage certificates in the city or county where you are to perform the ceremony. Learn what questions to ask below.


Who can perform a ceremony? You may only need to be 13 years old to be certified by the Universal Life Church, but most states require you to be 18 to perform a legally binding ceremony.
What do you need to be certified? Some counties simply require basic documentation, like a copy of your Universal Life certification, while others want a letter of good standing. Familiarize yourself with your state's officiate requirements here, but still follow up with the local government.
What does it cost? As of now, registering is free, but most counties will require proof of certification. That's where they get it you! If $6.99 is getting you.
What to say? All you need to say to make it official is "Do you take . . ."; all the couple needs to say is "I do."
What comes after the ceremony? The most important part! You must file the marriage license, which needs signatures from the couple, two witnesses, and you. The state or county clerk can tell you where to send it. Usually, it's one of those two offices. Be sure to check how long you have — most agencies require it shortly after the wedding.
If you've officiated a wedding, share what you learned below.