How to Recover From a Bad Breakup
How to Bounce Back From a Bad Breakup Like a Boss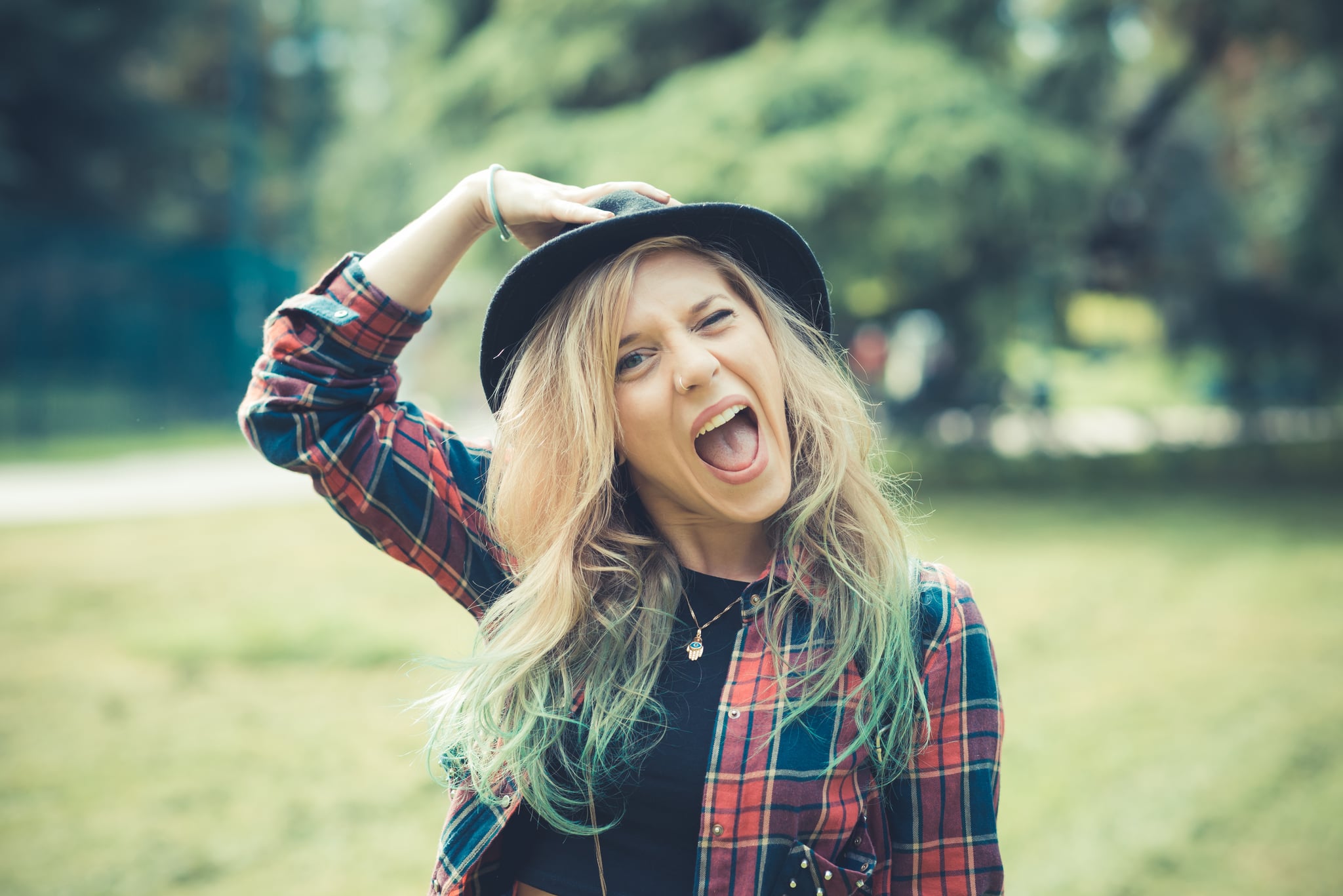 When you think breakup, you probably think of mascara streaming down your face, watching all the Netflix, and drinking all the wine. But when Bella Acton got broken up with five days before Christmas, she thought of a business plan.
"I was meant to go to London to have Christmas with his family. Suddenly, I had these plane tickets I no longer wanted," Bella told me over happy-hour Champagne. "I was sure that someone somewhere out there just had a breakup too, with plane tickets they wanted to get rid of, and wouldn't it be great if we could swap tickets? Then I thought of all this other beautiful stuff I no longer wanted: jewelry he bought me, tickets to shows we were meant to see together, artwork we bought on lover's holiday. It was still lovely stuff; I just didn't want it around!" Bella explained.
And Never Liked It Anyway was born, a place that lets the brokenhearted buy and sell their breakup baggage, so they can get back on their feet and bounce back.
"I wanted it to be fun, positive, and cheeky. Not mean or bitter and not a big boring group hug either. I came up with the name Never Liked It Anyway, which seemed to get the attitude right," said Bella. Here are some of her tips for bouncing back from a bad breakup:
Out With the Old
That's exactly what her website is all about, which is clear from the items being sold, ranging from wedding dresses and rings, to designer bags, theater tickets, and even a glass penguin, 'cause why not? There's even a discounted breakup price for each item. The goal of selling these items is to help users get a fresh start with their new single life. Each product listing comes with the owner's "bounce back plan," which ranges from traveling the world, donating to a local library that's falling down, or even selling an engagement ring to fund a trip with a new man.
Bella and her company are all about using breakups to bounce back — many do this with a haircut, bangs, or a new wardrobe. Never Liked It Anyway helps users invest in themselves.
Invest in Yourself
"It's really about forming new habits and routines — ones that you don't associate with your ex. Pick up a new hobby, hang out with old friends, start a new sport, study a new genre of film, try a new look. It may sound cliché, but buying a new shade of lipstick or a hat you'd never normally wear helps you adopt the persona of someone else — someone who's already fine and moved on!" advised Bella.
I'd have to agree. When I went through a nasty breakup a few years ago, I picked up Spinning and writing a book. I lost weight, and I wrote a book (which will most likely never see the light of day, but HEY, I wrote a book!).
Treat Yourself
Never Liked It Anyway also sells a bounce back box, intended to help you bounce back from your breakup. The box includes an assortment of beauty products and even an online dating pass for Match.com. Bella says that a lot of moms have been getting these for their heartbroken daughters, which is kind of weird since the box also contains a vibrator, but yay for progressive moms!
So I asked Bella what are the must haves for getting over heartbreak (aside from her bounce back box):
"Lipstick, like a hot, bright red shade that makes you feel like a boss chick. A bold accessory, like a huge hat or sunglasses or vintage scarf that makes you feel like an entirely new person with grace, class, and poise. A new challenge, whether that's running a race, learning to code, practicing drawing, picking up a guitar, just something you can throw yourself into that will distract and enlighten you at the same time."
Realize You Are Not Alone
You are not the first person to be going through a breakup, and you won't be the last. It could always be worse. Be it romantic or professional, it's breakups that will make you stronger and realize the true potential you have. In the meantime, you can check out Never Liked It Anyway for stories of heartbreak and bouncing back, or just swipe the pain away.