How to Set Boundaries With Your Family
5 Tips to Set Healthy Boundaries at Thanksgiving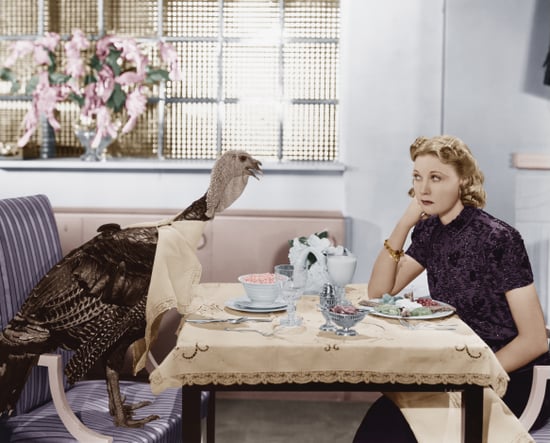 Thanksgiving can be one beautiful holiday, but depending on your situation, it can also be a lot of condensed family-filled time. Since your family is obviously interested in your life and what you've been up to, lots of questions are bound to pop up. Some will be easy to answer, but others you may not be comfortable with. In order to make your Thanksgiving as smooth and painless as possible, read through these five easy tips to help you set healthy boundaries before you set the table.
Tune into your feelings. Start getting comfortable with tuning into yourself and what makes you tick. If someone says something or is acting in a way that makes you feel uneasy, that's a cue that they're crossing a boundary.
Give yourself permission. This seems pretty straightforward, but for many this is the hardest tip to master. In order to set boundaries with your family or friends, you've got to know that you and your emotions are worth the extra effort. Maybe you've been brushing things off for years, but once you give yourself permission (even though it might not be the easiest thing to do), you can start setting healthy boundaries for the future.
Be direct. Don't circle it. If there's a question or topic of conversation coming up that makes you uncomfortable, be direct about how you feel. Even if your mom always has a comment about your weight or it seems like your dad will never approve of your man, be cautious to not turn your concern into a snarky comment or attack. That will only propel the situation to another stratosphere. If you handle the issue as a mature adult and don't revert to your childhood self, your family is in a position to respect your wishes.
Choose your battles. Don't sweat the small stuff. If you're spending a few days with the fam, lots of little things will come up. If it's not that big of a deal for you to sleep in a separate bedroom than your boyfriend and you know it would mean a lot to your family, just grin and bear it. If you choose your battles wisely, it will make such a difference when a real issue rears its head.
Have compassion. Recognize that you should be giving thanks for your family that loves you! If you're going through a transitional time like starting a brand-new gig or moving across the country, chances are, they just want to feel connected to your new world. The only reason they're asking so many questions or offering tidbits of advice is because they're concerned about your well-being. Coming to this realization will make only make you feel more grateful this Thanksgiving.
Any other tips for setting healthy boundaries this Thanksgiving? Chime in below.